Stories can entice your followers in many ways. Through them, you can ask for opinions on a sensitive world matter, or get recommendations for a product your business is about to launch. They are also a great way to let your followers know when you make a new post on your profile because more than half of your followers will probably not be able to see your post on their newsfeed because of Instagram's haphazard algorithmic rules. Besides this, Instagram offers a wide range of filters to choose from to add more colors and brilliant effects to your pictures and videos and make your stories more vibrant and attractive. What this feature lacks is that it doesn't let you add music to Instagram story.

Snapchat was the first social media app to introduce the 24-hour story feature, but Instagram and Facebook caught on quickly. People have been using Instagram's story feature to make friends and "potential lovers" aware of their daily shenanigans in the form of short videos, Gifs, and photos. Needless to say, this story trend has been enormously popular.
Most of the time when you record something all you get is a cacophonous sound that irritates your viewers and ruins your stories. But no need to worry! There are actually a couple of ways you can use to add music to your looping stories and give them a little something they're missing. You can choose whichever genre of music you think would best suit your video. Your story can have ACDC exploding in the background, or Beethoven's sobering symphonies, it's all up to you.
Here we will demonstrate two ways to add music to Instagram story, one is directly through Instagram and the other is by using a third-party app. Both of them work perfectly well!
Method 1: Add Music to Instagram Story Through Instagram:
1. Open the regular Music Player app in your phone.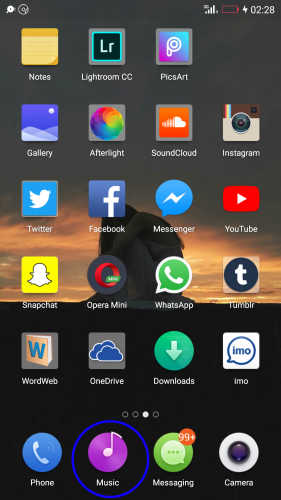 2. Select a song from your playlist.
3. Pause the song a second or two before the part which you want to play during your video.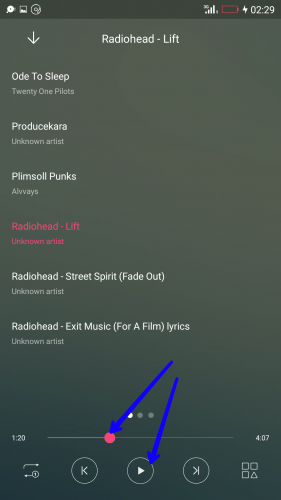 4. Open Instagram.
5. Tap the camera icon in the top left corner to open Instagram's camera.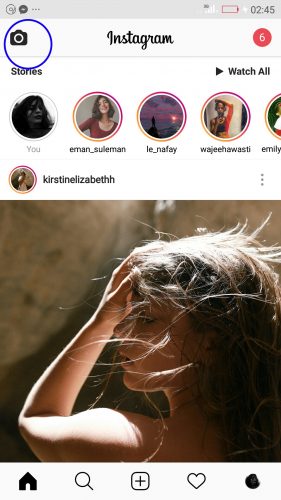 6. Slide down your notification or control panel.
7. Play the song you want to add to your story.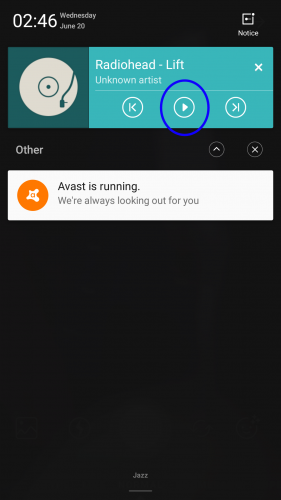 8. Quickly close the control panel by sliding it back up.
9. Start recording your video immediately and Instagram will automatically record the music with it as well.
Method 2: Add Music to Your Instagram Story Using a Third Party App:
1.  Install a Video editing app on your phone. PowerDirector is an amazing app for this purpose that has multiple tools to bring various effects to your videos.
2. Import the video into the Editing App.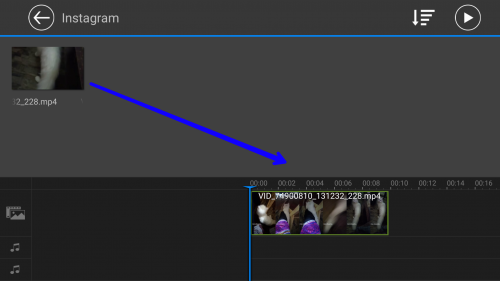 3. Crop the video as much as you want to.
4. Add music from your playlist and adjust the timeline according to your preference.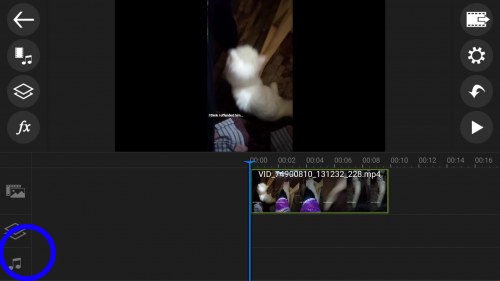 5. You can mute the original audio of the video to make it even better.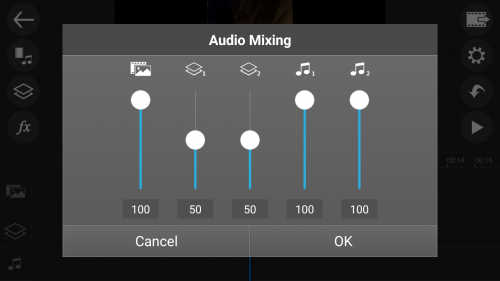 6. Save the video.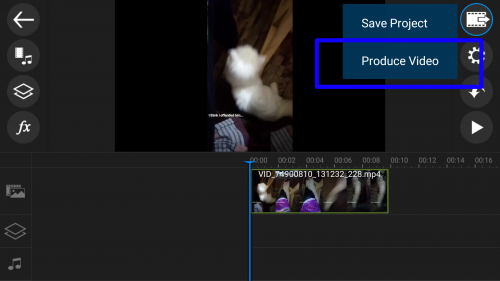 7. Open the Instagram app.
8. Open the camera by tapping the camera icon in the upper left corner.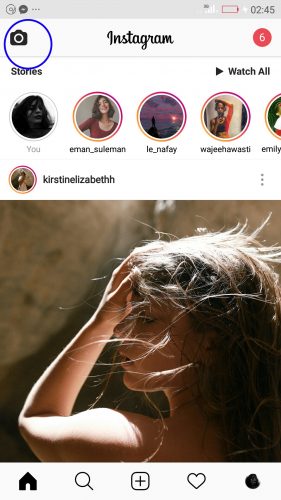 9. Tap the Gallery icon in the bottom left.

10. Choose the video you want to add to your story from your gallery and post it.
Frequently Asked Questions
 Q: How do I mute the sound in the video that I just recorded?
A: You will see a sound icon at the top of the screen after you record your story. Tap it to mute the audio in your video.
Q: What do I do if I want both the original audio of the video and my song to play in my story.
A: Add music to Instagram story using a video editing app and then adjust the volume of the music you added and the original audio according to your preference.
 This how you add music to Instagram story the easy way. if you have any problems or complications, please let us know, or check out these related articles for assistance.