Many users configure their browsers to remember passwords for frequently visited sites. This helps to avoid entering login information repeatedly. While this can be convenient, the passwords are often stored as plain text in the browser. This means anyone can see your passwords with just a few clicks. To better protect your accounts, you should consider reviewing all of your saved passwords and deleting the important ones from the browser. The following tutorial will show you how to do this in Google Chrome.
1. Launch Google Chrome.
2. Click the Chrome's menu icon at the top right of the window to expand the menu.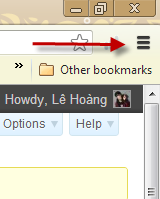 3. From the menu, choose Settings.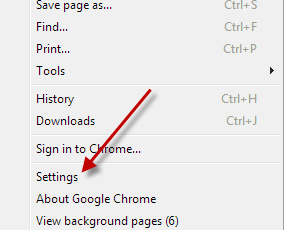 4. In the Settings page, scroll down to the bottom, and click Show advanced settings…

5. Among the advanced settings list, find the Passwords and forms section, and click Manage saved passwords.

6. A new window will pop up on screen which shows you the list of websites that currently have passwords stored on the hard drive. Find the website and the password that you want to erase, and click the X button to process.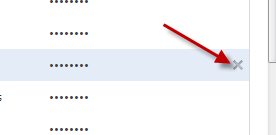 7. In case you forget the passwords of your accounts, you can also use this tool to reveal them. Just click on the password field, and choose Show.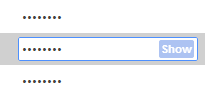 8. In addition, Chrome remembers configurations for websites for which you choose never to save the passwords. If you ever change your mind, you can go to the bottom of the window to review and delete the website entry from there. The next time you visit the site, Chrome will ask if you want to save the password or not.

9. Once you have finished editing, just click OK, and close the window.