Notifications in Windows 8 are displayed at the top right of the screen and, by default, only last five seconds. This tutorial will show you how you can adjust the duration to a length of time that works best for you.
Different operating systems handle notifications in multiple different ways. For example, Mac's OS X will typically leave notifications on the screen until they are manually closed. Compared to this, the alerts on Windows 8 appear for a very short period of time.
1.First, from your Start screen, search for the Control Panel, and open it.

2.From the Control Panel, select the Ease of Access option.
3.Under Ease of Access, click on Ease of Access Center.

4.Scroll down, and select Make it easier to focus on tasks under Explore all settings.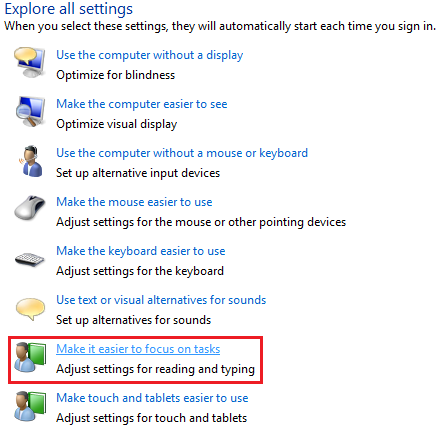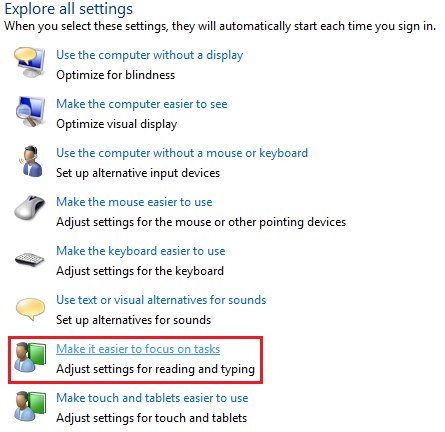 5.Scroll down, and click the drop-down box under How long should Windows notifications dialog boxes stay open? From this drop-down list, select the time that suits your needs. For this tutorial, I have selected 15 seconds.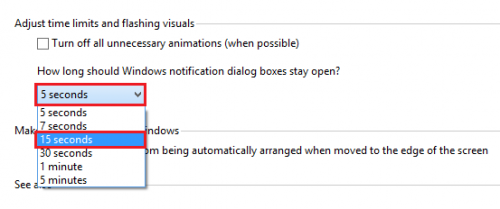 What time you pick will largely depend on how you use notifications. If you have multiple applications frequently alerting you, you will want to pick a short duration. If you only have essential programs alerting you about important issues, you will want to use a longer duration instead.