The Hotmail Instant Actions contains a set of action which will only be visible when you hover your mouse over the mail. This helps you access and perform common tasks with the emails quickly. By default, only "mark as read/unread" and "delete" are visible in the Instant Actions area. If you need more than that, this tutorial will help you customize the Custom Actions as you wish.
1. Log in to your Hotmail account.
2. Go to Options -> More options.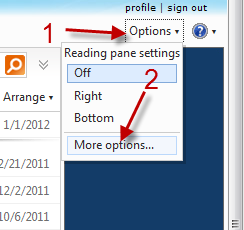 3. In the Options window, click on the Instant actions link under Customizing Hotmail section.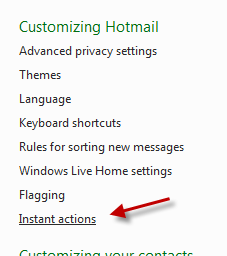 4. By default, Mark as read/unread, Delete and Flag are visible in the Instant actions area. You can add another action to this area by clicking on the Add actions button, move the action up or down, or even remove it from the list.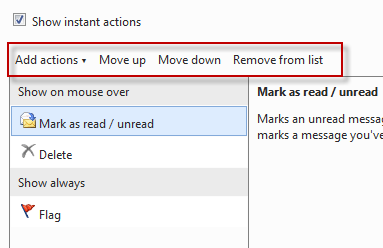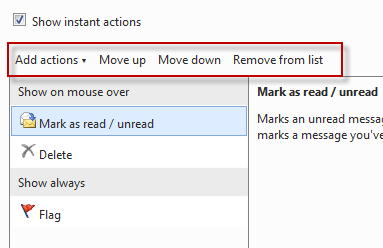 5. Some common actions that you can add to the Instant Actions are: Move to, Categorize, Sweep, and Junk.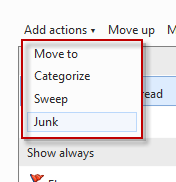 6. When you have finished editing, you can preview the result at the bottom of the page.

7. Finally, hit Save.