When you connect your Google+ account to Blogger, you will be presented a Google+ share box every time you publish a post. Although this feature can be helpful, it can also annoy authors who do not always want to share their posts. This tutorial will show you how to turn this feature off.
1. Log in to your Blogger account.
2. Go to Settings -> Posts and comments on the left side of the page.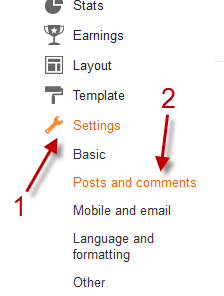 3. On the right side of the same window, find the Posts section, and change the Share to Google+ option from Yes to No.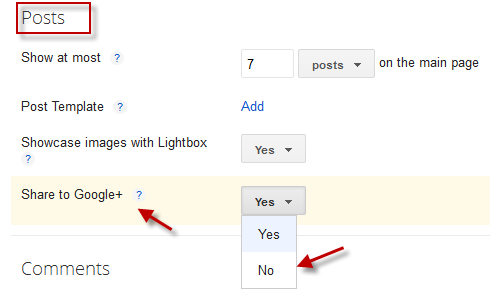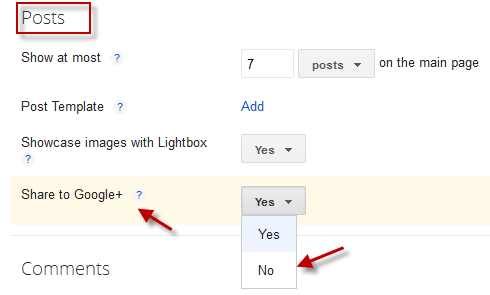 4. Click the Save settings button on the top right of the page.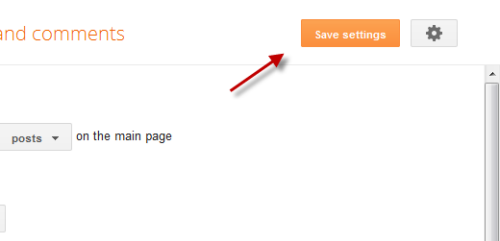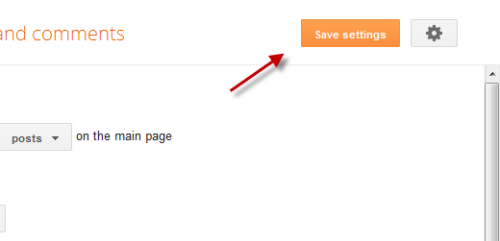 5. If this is successful, there will be a small notification says: Settings were saved successfully at the top of the page. If this is not the case, please change the setting again.


6. Later, if you want to share a post on Google+, you can use the Share button right under the post. This button will bring up the same Google+ share box like the one at the top of this post.