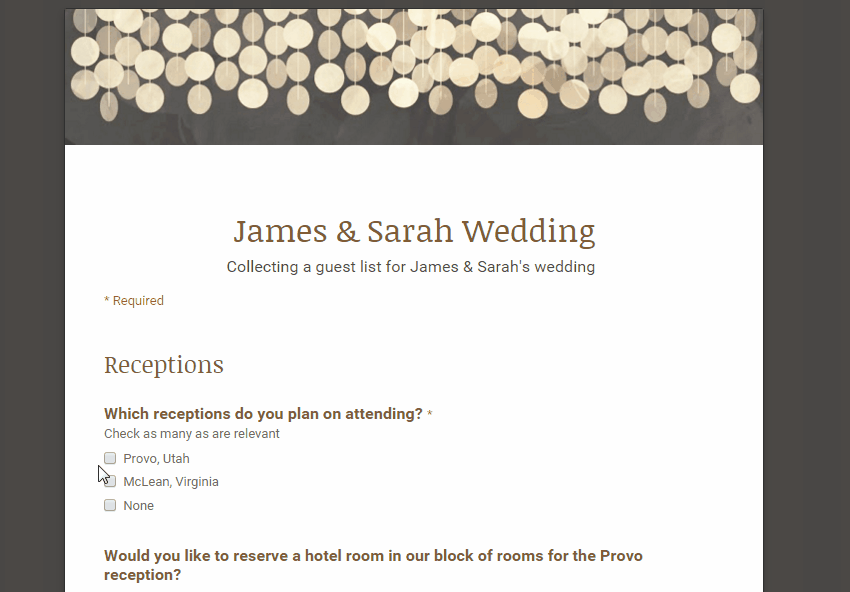 Google Forms is an excellent way to collect information from a group of people. You can Add styled themes, View automatically generated response reports and more. You can read about how to make a basic Google Form in my tutorial here.
Once you have made your Google Form, you need to send it out to the people who will fill it out. To send a Google Form you can email it, post it on social media, send a link, or embed it in your blog or website. The whole process is very intuitive and quick. Keep reading to find out how.
Note: Google Forms was recently updated, and the old and new versions are both available. All the functionality covered in this tutorial is the same for both versions, but the GUIs look slightly different. Screenshots for this tutorial were taken with the new version of Forms.
1.Open a form that you want to send in Google Forms. Click the Send button in the upper right corner of your screen.
2.The default share option is Email. You can compose the email message directly from the send form interface. Type or copy in a list of email addresses, a subject, and message. Click Send when you are done. All recipients will receive your message with a link to the form.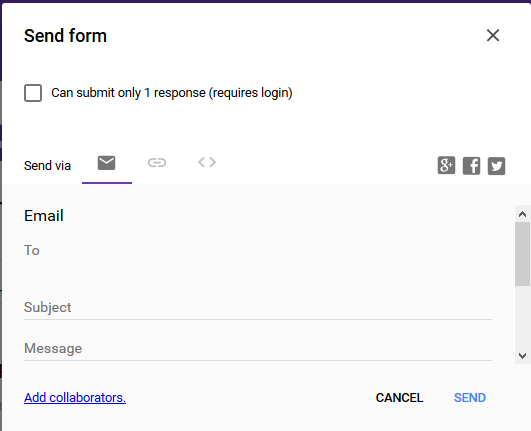 3.Toggle over to the next option that looks like a chain link to get a link to your form. Click the URL to highlight it and copy it. You have the option to use the full URL or a shorter one. Paste the link anywhere you want to share it.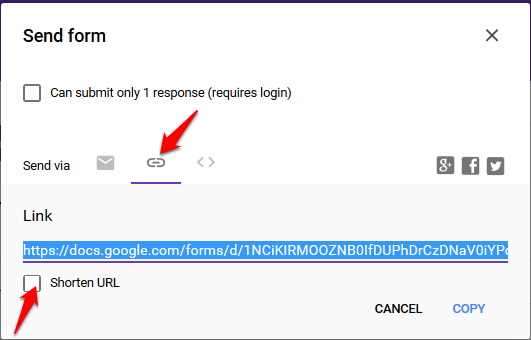 4.Click the "<>" symbol to get the HTML code to embed your form in a website or blog. Set the width and height of the block you want to appear on your page and then copy/paste the code directly into your HTML. If the size you set is not big enough to fit the whole form, you will be able to scroll within the form block.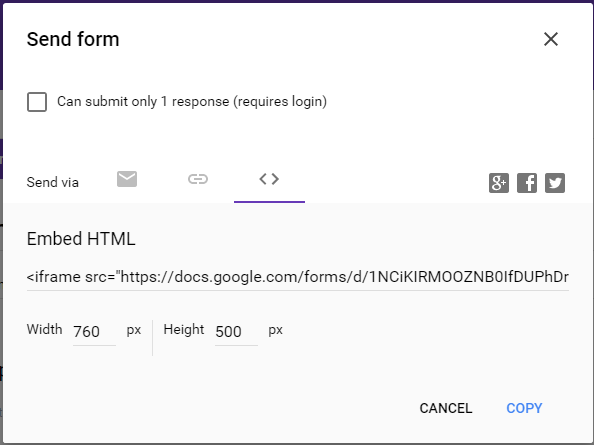 5.Click on the Google +, Facebook, or Twitter icons to the right to share your form on one of those social media platforms. If you want to share it on a different social media platform, copy and paste the link as described in Step 3.