Siri is a helpful feature that I use all the time on my iOS device to set reminders, look up facts, and get weather forecasts. Siri has been around since iOS 5 was introduced back in 2011, and it has come a long way since then. Historically, users accessed Siri by pressing and holding down the home button. Newer phones and software make it possible to use Siri on some apple devices without having to touch your phone at all. This is great if you are trying to make a hands-free call while driving or if you want to use your phone when it is across the room from you. This features is called "Hey Siri" after the activation phrase. Here's how to use it.
Does your apple device support "Hey Siri?" Apple support says that you will need one of the following devices loaded with iOS 8 or higher:
iPhone 4s or later
iPad Pro
iPad Air or later
iPad (3rd generation) or later
iPad mini or later
iPod touch (5th generation) or later
Your device must be connected to power in order to use Siri hands-free unless you have the new iPhone 6s or 6s Plus.
1.On your iOS device, go to Settings>General.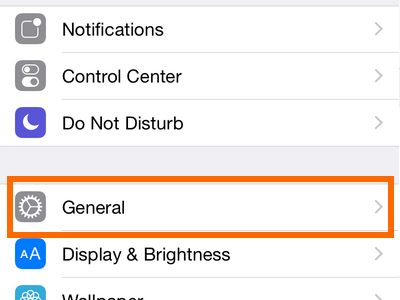 2.In General settings, tap on Siri.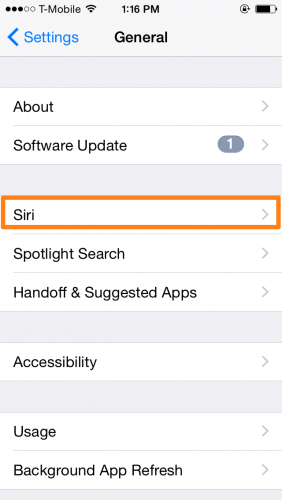 3.There are two settings here for you to toggle on and off. The top one will turn off and on all of Siri. The option to Allow "Hey Siri" will only be shown if Siri is enabled. Tap on the slider to the right of the text to toggle these options on and off. The circle will be to the right, and the slider will turn green when it is set to "on."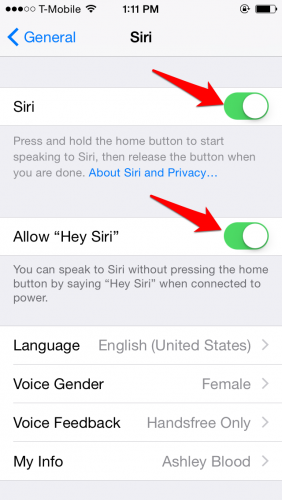 4.Once you have "Hey Siri" turned on, plug your device into its its charger. THIS FEATURE ONLY WORKS WHILE YOUR DEVICE IS PLUGGED IN. Say "Hey Siri," followed by any command or question.