Here is one of those short but yet exciting articles aimed at giving you top-notch information. On this article, you will learn how to translate a page in Google Chrome. The process is not a difficult one. It is as simple as your ABC's way back in the day. Let's go.
Google Chrome is one of the best cross-platform web browsers and it's actually my favorite. Some of the reasons why it's my#1 browser are because it's Google's own browser, supports a whole lot of plugins to add more features to the browser and it's fast and extremely secured.
You might have your own reasons. But Google Chrome is a must have browser.
It's always normal to find yourself on a webpage that is purely written in a foreign language that you naturally don't understand or find it difficult to read it.
Have you ever been to a website and you didn't understand anything on the webpage because it is all written in a language you don't understand?
Well, I have been in your shoes several times and it isn't really cool to find yourself after a long search, on a totally alien page with a not so familiar language.
Well, it's always possible to get through it and also very easy.
This is one of the reasons why Google Chrome is a must have browser.
Most people who haven't started using Google Chrome will have to take the more stressful path when it comes to translating a page's content from a foreign language to English or a local understandable language.
Most times, since "Google translate website" is known, you could just find out that a good number of people would access the site through tranlate.google.com or copy and paste the site content to translate it.
Well, it works fine but, it's the easiest way out.
So, if you really want to be a pro when it comes to browsing the web, you should be able to translate any site to your local language using various techniques.
Now, how do you translate a page easily?
The first thing you need to have is Google Chrome browser. If you hate Chrome for any reason, I think you better start loving it now cos it's gonna save you some stress.
So head over to the Google play store or Google.com and install Google Chrome on your smartphone or PC. If that is done already, then it's time to move on.
Now it becomes a different question since you now have Google Chrome installed. The next thing will be teaching you how to translate a page in Google Chrome?
Like I rightly said, Google Chrome is a standalone browser that can translate any webpage to English or your desired language without you needlessly hitting too many buttons.
Isn't that what we want.
Hell yes.
Instead of visiting translate.google.com all the time, Google Chrome automatically detects the language of a page and translates it to English or your preferred language.
Now it's time to hit the nail on the head.
How To Translate A Page In Google Chrome
You should have the latest version of Google Chrome browser installed on your device/PC. 
1. Open the Chrome app/browser on your Mobile device/smartphone
2. Click on the three dotted options button at the top right of the Chrome browser.

3. Click on Settings.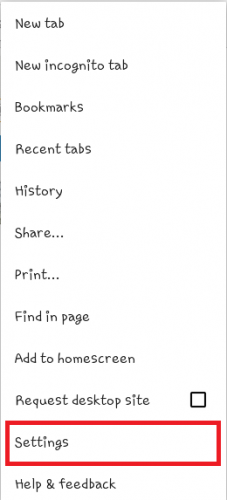 4. Scroll down and click on Site Settings.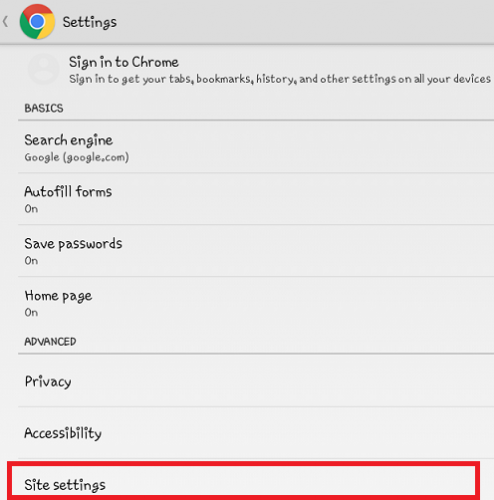 5. You should now see different settings/options. Scroll down and select Google Translate.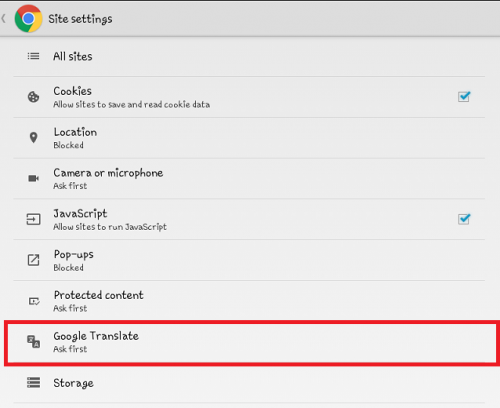 6. Hit the button on the right to turn it on (if it's off).

Now when it's turned on, Chrome will offer to translate pages written in other languages using Google Translate.
You can try visiting any website that's written in a foreign language and you would see Google Chrome at work. It's always done automatically and doesn't affect your browsing at all.
Give it a try, you will certainly love Google Chrome for this.
Frequently Asked Questions And Answers
Q: The webpage is not translating, what do I do?
A: If the webpage is not translating then it means the current language of the webpage is not supported by Google translate. You can alternatively use other translating options.
Q: How Do I make Google translate to translate to my own language?
A: Google translate on Google Chrome translates automatically. It basically translates an unknown language to your default language.