Hello Reader! I was just wondering how some parents are coping with their children especially when they access some of the devices they're not supposed to, so I thought to myself why not write about How To Setup Parental Control On Play Store it could be of utmost help to parent. Don't worry I'm just going to go straight to the point in this article so I won't bore you with long talk.
It's very important for parents to know how they can set up restrictions on their device for censorship and also restrict access to google play store so as to keep your children or any illegal person from buying or downloading any unapproved, especially adult apps online.
But if you want to let your children have access to your device in order to let peace rain, there is a way out, and that is setting up parental control.
That's why I came up with this article to teach you How To Setup Parental Control On Google Play Store and also let you know that you can limit app, games and other adult content with Google Play Store. If you carefully follow the steps below be rest assured that your kids will be unable to download Apps that fall under a specific category or apps only for adult.
Are you ready to get this done?
Here is How You Can Setup Parental Control On Google Play Store. It's quite easy.
How To Setup Parental Control On Google Play Store
1. Turn on the device you want Parental control and open the Play Store app.
2. Tap on Menu at the top left corner.
3. Tap on Settings.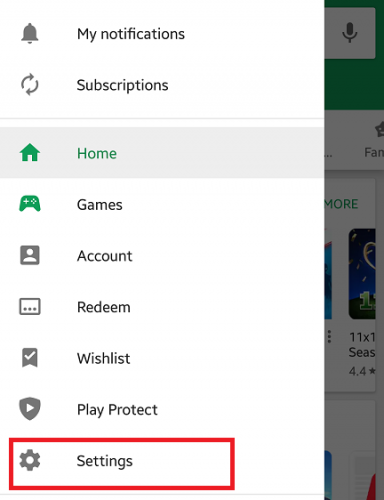 4. Turn on Parental Control.
5.  Create a PIN to restrict people from changing your parental control settings.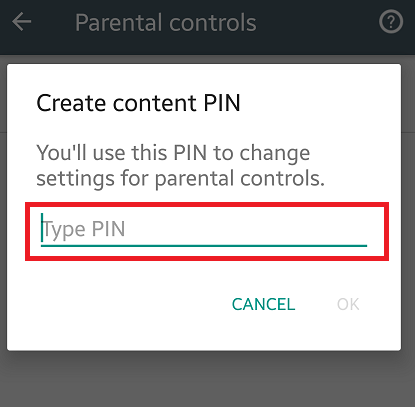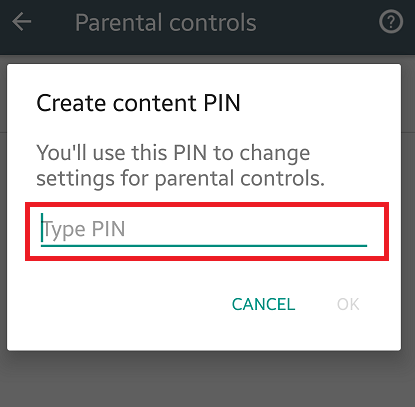 7. Tap on Apps And Games and choose how to filter or restrict access.
And there you have it. so easy like I said earlier, right?
After following the steps above on How To Setup Parental Control On Play Store, you'll have saved yourself from unauthorized access to your Play store App and also restrict your Kids from accessing certain Apps too.
Faced with an issue while trying to setup parental control? Feel free to mention any bug or error you encounter in the comment box below and I will be of assistance to you.
Thanks for stopping by.
Frequently Asked Question And Answer
Q: Can I turn on or off Parental control after setting it up?
A: Yes you can turn them on or off at any time
Q: Can I create a new PIN after setting up parental control on google play store when I forget the old PIN?
A: Yes you can
Q: How do I recover a forgotten PIN
A: Simple click on the forgot PIN link,  then you will be taken to Netflix, sign with your email and password and then enter a new PIN in the PIN box on the next screen.
If you are an iPhone user who wants to set Parental Controls on your device? Then update your phone to iOS 12 and take advantage of Screen Time. Screen Time has a Parental Control feature that allows parents to set a specific times and limits to app usage. Learn how to use Screen Time through the our detailed step-by-step article.