If you use your phone frequently, chances are you will find it inconvenient to type a long password every time you unlock the phone. Fortunately, using the fingerprint scanner to unlock the phone can completely eliminate the need to type a password. Not only does the fingerprint scanner let you unlock your phone quickly with just a single swipe, but it also provides better security since you are the only one who can unlock your phone. This tutorial will guide you through the steps to turn on the scanner and to set it as the preferred method to unlock your Galaxy S5. Continue reading to find out how.
The fingerprint scanner on the Galaxy S5 can be set as the default method for unlocking the phone, and it can also be used in place of passwords to make payments with Paypal and to authenticate your Samsung account.
1. Open the app drawer, find and tap on the Settings icon. Alternatively, you can pull down the notification panel and tap the gear icon at the top right.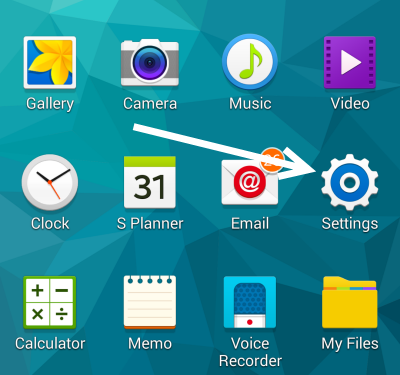 2. Among the options listed in the Settings screen, choose the Finger Scanner option under the Personalization section.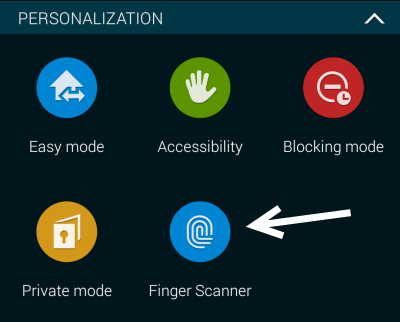 3. If you have not set up the finger scanner feature before, the system will immediately ask you to register your fingerprint. If the dialog does not pop up onscreen, tap the Fingerprint manager option, and add a new fingerprint from there.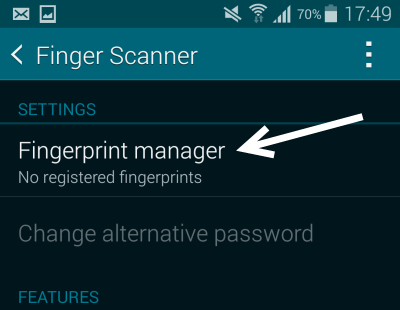 4. In order to register your fingerprint accurately, you will be asked to swipe your finger across the rows of dots and over the home button eight times. All you have to do is place your finger on the dots and swipe down.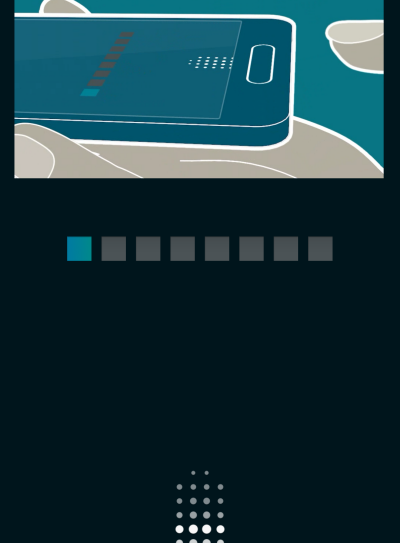 5. Once your fingerprints are registered, you will be asked to create an alternative password that can be used in case the scanner does not recognize your finger. The alternative password may contain letters, numbers, and special characters.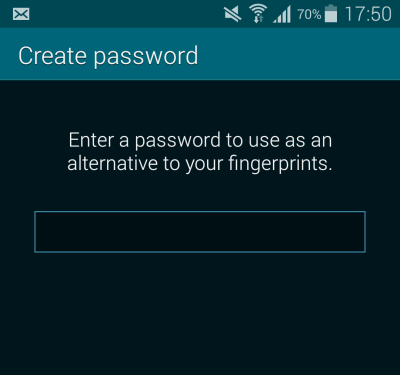 6. Finally, when the password is created, you will be redirected to the Screen unlock settings screen. Choose Fingerprint as the method for unlocking your phone, and you are done.