The battery life of smartphones usually does not last long, and most brands typically require recharging frequently. Fortunately, turning off connections that are unnecessary or not in use can greatly increase battery life. While this task can be done manually, it is easily and often forgotten. On your Galaxy S5, you can turn connections like WiFi on or off automatically at a specific time without using any third-party application. Continue reading to find out how.
By taking the advantages of this feature, you can use it to turn off your WiFi connection whenever you leave your house and turn it back on as soon as you return home.
1. Open the app drawer, and choose the Settings app. Alternatively, you can get to the same section by pulling down the notification area and tapping the gear icon at the top right of the interface.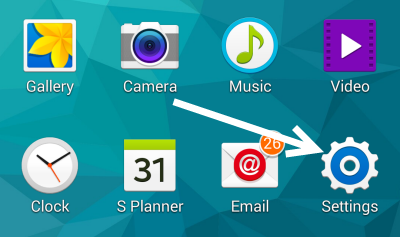 2. Inside the Settings app, scroll down to the Network connections section, and tap on the WiFi option to continue. You may find this option in the Quick Settings section, too.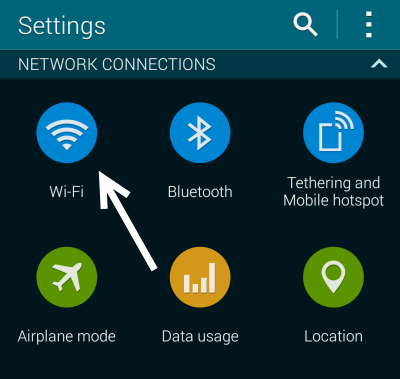 3. Next, tap the over-flow menu icon at the top right of the screen to reveal the menu, and then choose the Advanced option from the list.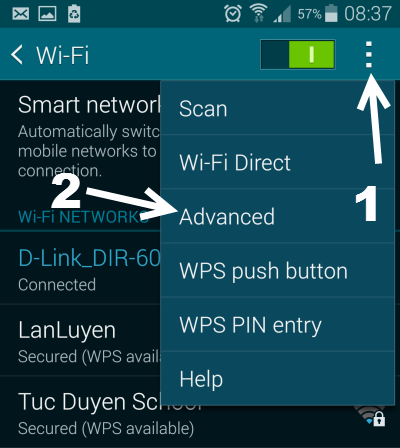 4. Among the advanced WiFi options, you will find a WiFi timer option which can be used to connect to or disconnect from networks automatically.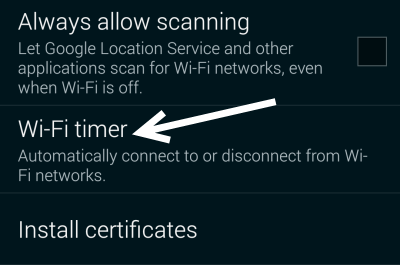 5. Finally, set the time you want to enable or disable the WiFi connection. Make sure you check the corresponding box for Set start time or set end time before setting the time. Since these two options are separate, you can enable one of them or both.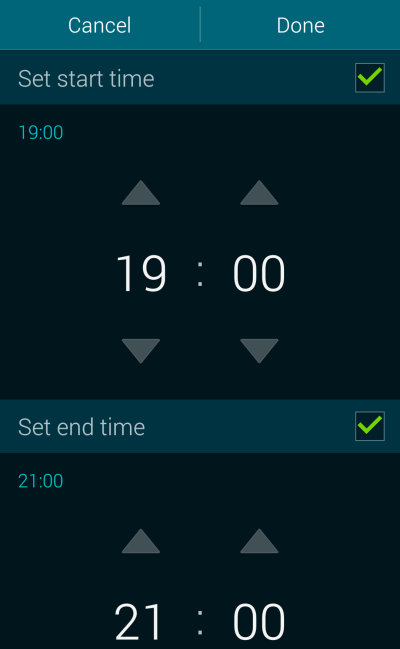 6. When you have set the time, tap Done to preserve the changes. From now on, your WiFi connection will be turned on and off automatically. Every time the feature triggers, you will receive a silent notification on your phone.