For your convenience, Facebook for Android lists your recent searches whenever you search for something on your phone. While this feature is helpful when you need quick access to a previous search, it also exposes all of your private search terms so that anyone who has access to your phone can see them. To avoid an embarrassing situation, you should remove those search terms from the Recently Searched section. This tutorial provides a step-by-step guide for removing them right on your phone without any extra software. Continue reading to find out how.
Before you follow the tutorial, make sure that your Facebook app is up-to-date. You can download the latest update for Facebook from the Play store.
This tutorial works for all Android phones, including Samsung, HTC and LG phones, regardless of your OS version.
1. Open the app drawer, and launch the Facebook app on your Android phone.
2. To access the search history, simply tap the magnifier icon at the top right of the app's interface. When you see the Recently Searched section, long-tap on any search item and choose Edit Activity Log. Alternatively, you can just tap the Edit button.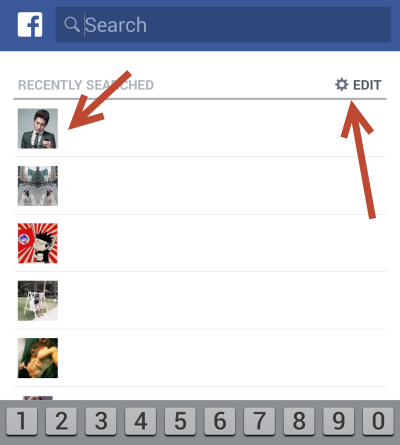 This section can also be accessed from More -> Activity Log.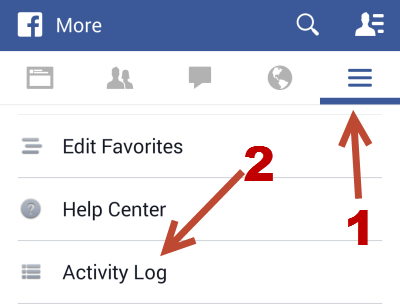 If you use the second method to see the search log, make sure that you set the Filter to Search so that irrelevant logs are filtered out.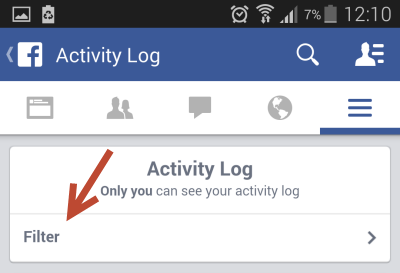 3. Now that you have access to the search log, you can manually remove individual items by tapping on the X button at the end of the search log line. Please note that there is no delete confirmation at all. Once you tap the button, the search item is gone. If you want to remove every search term from the log, tap the Clear Searches button, and tap Confirm to proceed.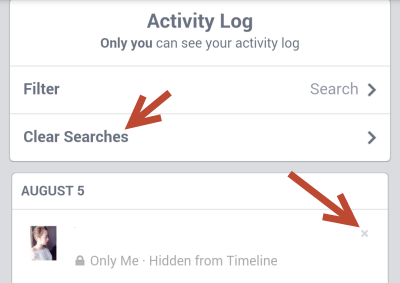 4. When you are done, you will need to refresh the data by swiping down so that the Recently Searched section can be cleared.