Our Google accounts and services have managed to become a center of our online lives. However, what if a hacker gains access to our private accounts? To provide greater security to these accounts, Google has now rolled out the 2-step verification system. This tech-recipe demonstrates how to enable and use this new security feature.
Our Google Accounts are currently protected only by a single password; a hacker sets his mind to it could be compromised. With the 2-step verification process, our Google Accounts gets tied up with a password as well as a mobile device which only we will have, there by minimizing chances of our accounts getting hacked.
To enable this feature, go to the Google Accounts page here and login.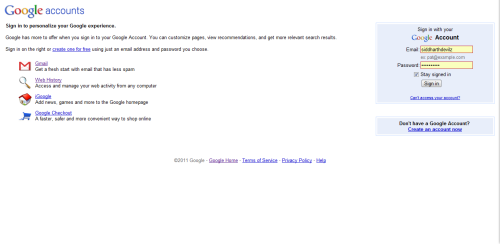 Then select Using 2-step verification under Personal Settings -> Security.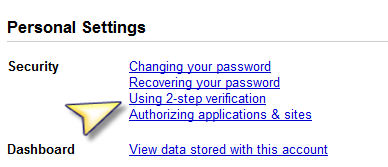 Click on Setup 2 Step Verification.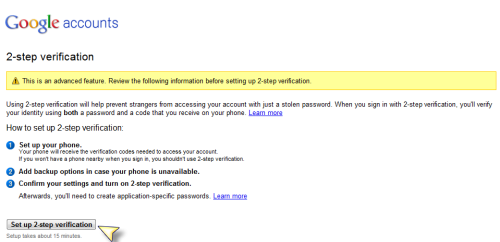 Choose the desired mobile device to be used. It may be either Android,  Blackberry, iPhone or any other phone.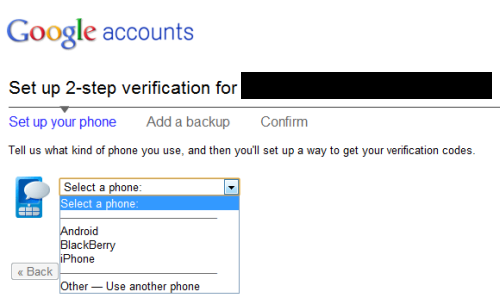 The basic principle behind this feature is that the user must register a mobile device with the account and assumes the mobile device will remain with the user at all times. Once the 2-step verification is enabled, whenever the user tries to login to his Google Account, credential confirmation will be required through the actual registered mobile device. As there is a very low chance that a hacker has acquired the user's mobile device, this greatly decreases account intrusions.
In this recipe we will guide you using the other phone option. Enter your phone number and click on Send Code to receive a verification code on your mobile.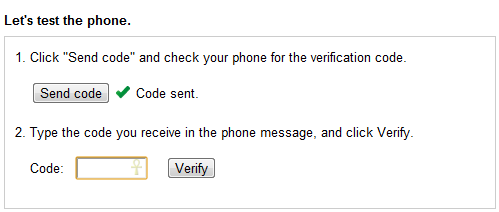 Enter the verification code received on your mobile, and click on Verify. Your mobile device is now verified.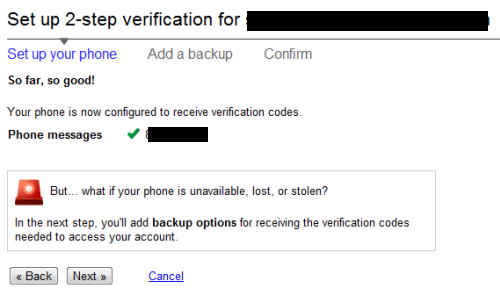 There may be times when our mobile phones may not be available. To take care of this, Google provides a list of backup codes which the user can print and keep for safekeeping. Each of these codes can be used to login into your account exactly once, in case the registered mobile device is not available. A secondary backup number must also be registered, though it is not verified.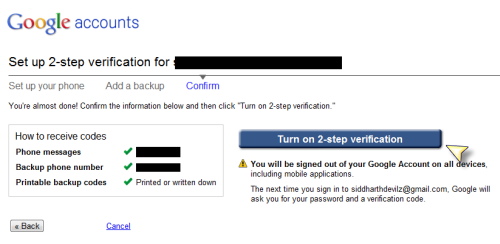 Click on Turn on 2-step Verification.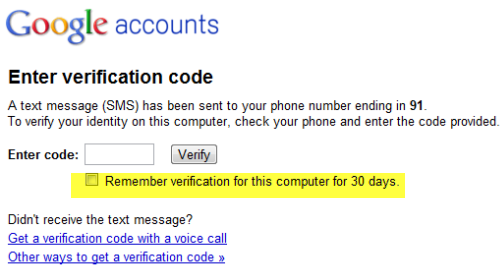 Now, whenever you login with your credentials, a code will be sent to your registered mobile device which must also be correctly entered to gain access to your account. If you are using your personal/home computer and there are no security concerns then you may enable Remember verification for this computer for 30 days which allows you to enter the code only once for 30 days.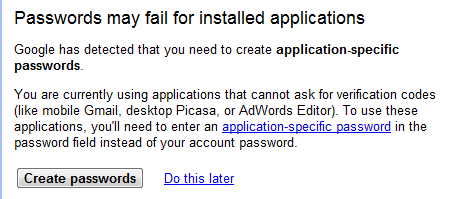 If you are using Google applications such as Picasa or GTalk that are not able the use mobile code verification, you will need to generate and use the one time application specific password.
With this additional security feature, Google has shown once again that innovation is completely their domain. In an age where online accounts and identities are the hub of a person's activities, it has ensured that more people will jump on the Google bandwagon for the additional security if nothing else.