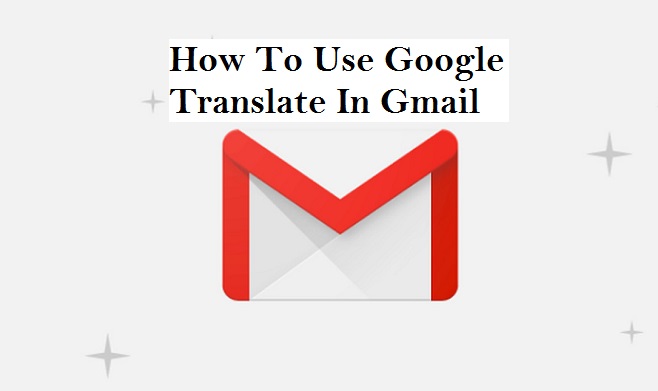 Hey There! Today I prepared a very interesting tutorial to show you in this article, trust me this post is worth spending your time to read, so relax and read carefully with understanding as I give you the best content on How To Use Google Translate In Gmail. I guess you may have somehow along the line seen an email in your inbox that's not in your native language, at that point, some persons they revert to copying and pasting into a translating tool.
But today Google translation is now included in the email just to ease the complicated process especially for those who frequently communicate with various language teams around the world.
So since Google has decided to render the best of service to their users, then you don't have to worry about how you will go through the translating process because Google has created an amazing automatic translation technology. 
Moving on to our topic on How To Use Google Translate In Gmail, I'll like to let you know that this method is amazingly outstanding, petty cool and functional.
Now before I show you the steps you need to Use Google Translate In Gmail, I'd love to take a sip from my cup of coffee. *sips coffee*.
Alright then, let's get on with these steps.
How To Use Google Translate In Gmail
1. Open your Gmail.
2. Click on the message(email) you want to translate.
3. Click on the more icon at the far right.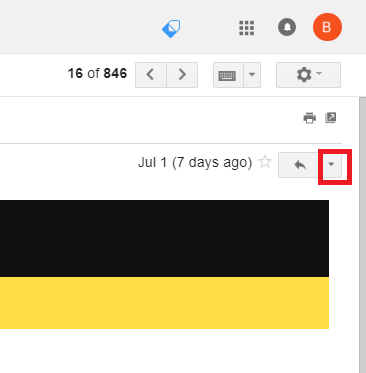 4. Select translate message from the list of options.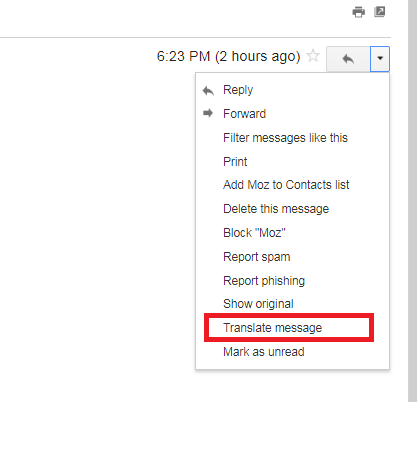 5. Select the language you want to translate to and click on translate message to complete.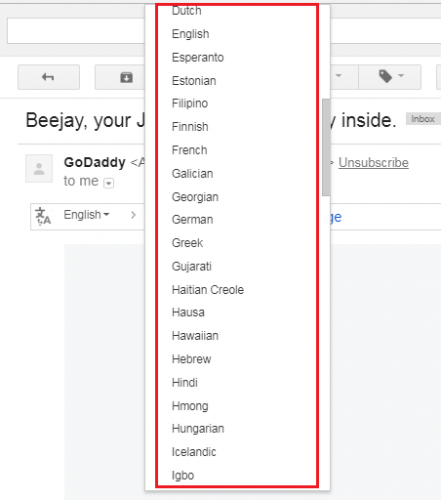 There you have it. I presume that was easy right? If you encounter any difficulties while trying to figure out the steps on How To Use Google Translate In Gmail, don't worry we are ever ready to give the best response as quickly as possible if only you use the comment section below.
Once again thank you for stopping by, I hope this article was helpful.
Frequently Asked Questions And Answers
Q: Do I need to have a Gmail account before I can translate messages via the platform?
A: The answer is Yes. You need sign up with Gmail for you can translate messages
Q: If I successfully translate a message to a language of my choice, can I later see or read the message in the original form? And How can I do this?
A: Yes you can translate a message back to its original form with all the option listed, all you need to do is simply click view original message and all the option will highlight back on your screen.
Q: Can I make all my messages automatically translate to a particular language of my choice and take it back to the previous language?
A: Yes you can at any time. just go the option.
Here are some links you may find useful;
How Do You Recall an Email in Outlook and Stop Sent Gmail Messages
How to switch to the new Gmail interface
How to Setup a Professional Email Address with Gmail