Many users have complained about twitter's inflexibilities when it comes to fonts. For one, they only give you permission to post your tweets in a single font style. How is that fair? For such a popular website, it should have a host of options to accommodate the growing needs of its ever-growing members. But alas! twitter is still stuck in the more obsolete font styles of the 2007s. And users like me, who love to test new things are left utterly disappointed. Learning how to change twitter font size isn't the same as writing in a different style, but it still gives the user some sort of versatility in writing. In this tutorial, we have outlined the steps to change the font on the enormously popular social media website, with visual instructions, to make the entire process a whole lot easier.
Step-By-Step: How to Change Twitter Font Size
To change the font size on Twitter follow the steps mentioned below:
1. Go to your app panel and open Settings. It has a gear or wrench-shaped icon.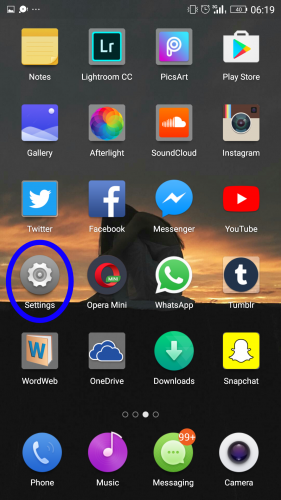 2. Select Display from the list that appears.3.Tap on Font Size.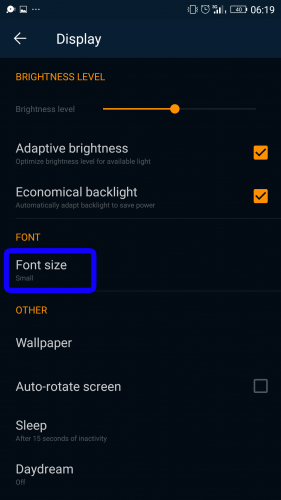 4. Choose and tap any one of the font sizes from the ones that are available. There are usually four different font sizes available to choose from.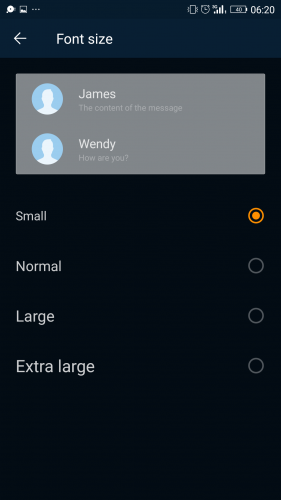 Now when you go back to Twitter, you'll find that the font size has changed to the one you selected for your Android device. This is how easy it is to change twitter font size. It's not even much of a hassle, and you're easily able to make your tweets appear more lucid and strikingly commanding.
Frequently Asked Questions:
Q: I changed the font size from my device's settings but it still did not change the font size on Twitter. What do I do?
A: If you find that the font size on Twitter still hasn't changed even after you changed it from your device's settings, you will need to restart your device. After restarting your device, open the Twitter app and you will find that the font size has been changed to the one you chose.
Q: How do I view Twitter in Night Mode?
A: To turn Night Mode on in Twitter open the app. Tap on your profile icon and select Settings and Privacy. Choose Display and Sounds from the list that appears. Tap on Night Mode and then select On to turn Night Mode on.
Q: What versions of Android is the Twitter app available for?
A: Android OS versions 2.3 and above allow the Twitter app but its latest updates are only available for Android OS versions 4.1 and above.
Q: Can I access more than one Twitter account at a time?
A: Yes, you can access several Twitter accounts at the same time. Go to the Twitter app, tap on your profile picture. Now tap the downward arrowhead and select Add an existing account to log in to your other accounts.
Still unsure how to change twitter font size? Just send your queries in the comments below, and I'll personally take the responsibility of solving them.