If you have accidently deleted contacts from your Gmail account, this post will help you recover and restore them.
After all the importing and exporting we do into Google's services, it should not be surprising that sometimes we actually remove some contacts accidentally. Although often it is possible to restore them from a mobile device or another service, Gmail has a method specifically designed to restore contacts that have been deleted.
1. Log in to your Gmail account.
2. Go to Contacts.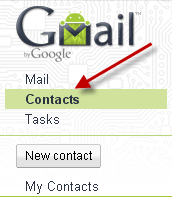 3. Go to More actions->Restore contacts…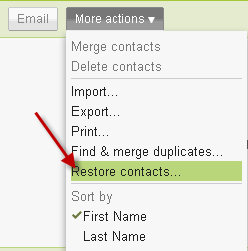 4. When the Restore Contacts window pops up, select a time to restore to and hit Restore. Please note that you can only restore deleted contacts within the past 30 days.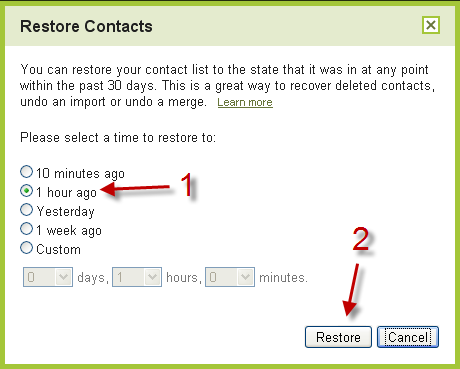 5. After that, you will see a notification on the top of Gmail's user interface. You can click on Undo to rollback the changes.

Also, you may wish to check out how to recover deleted contacts in Windows Live Messenger 2011.