Back on December 12th, Gawker Media discovered that their servers had been compromised and was affecting commenter accounts to their sites (Lifehacker, Gizmodo, Kotaku, etc).  Due to this security issue, some users have wanted to delete their account, here's how.
1.  Go to the Gawker site where you have an account and login.
2. Once logged in, go here.
3. Scroll down to #5, How can I delete my account, and click the red DELETE ACCOUNT button.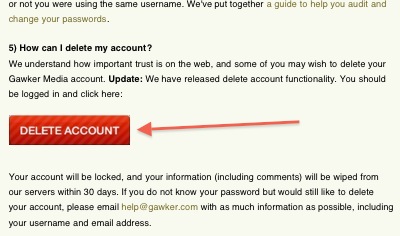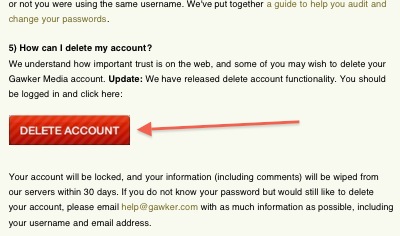 4. When the confirmation box appears, click the Delete account button.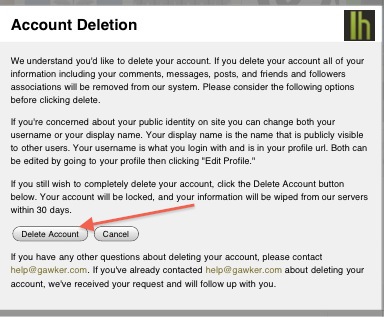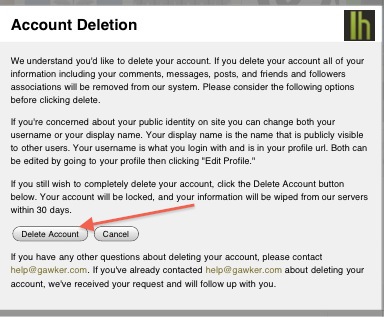 Your account will be locked and the information deleted within 30 days.