Besides the traditional method of deletion, Gmail for Android offers a quicker way to get rid of unwanted emails through a finger swipe command. However, it is not activated by default. This tutorial will guide you through all the necessary steps to enable it.
This tutorial is based on the 4.2-278 version of Gmail. Older versions may not have this setting, or the steps may be different.
1. Open the Gmail app.
2. Tap the menu button on your phone, and choose Settings from Gmail's menu list.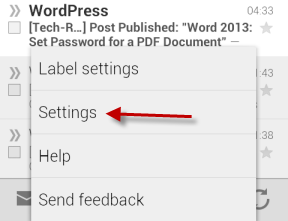 3. In the Settings page, tap on the General settings option.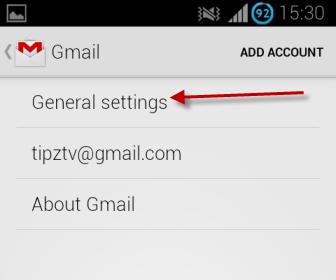 4. Find the Swiping conversation list option on the page, and tap on it to show the choices.
5. When the Swiping conversation list option pops up on the screen, choose Always deletes as the default action. When you choose it, the window will dismiss automatically, and the change will be saved.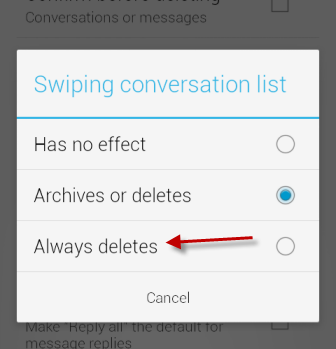 6. Return to the Gmail inbox, and test the result. You can swipe your finger to the left or right to delete an email.
7. Later, if you want to change the action, just come back to the same setting, and choose one of the provided options.