This tech-recipe will demonstrate how to add a download button to every YouTube video page so that the video can be downloaded with a simple single click.
For this purpose, we will be using a user-script.
The required user-script is called YouTube Video Download and it is available here.
Visit the page and click on install.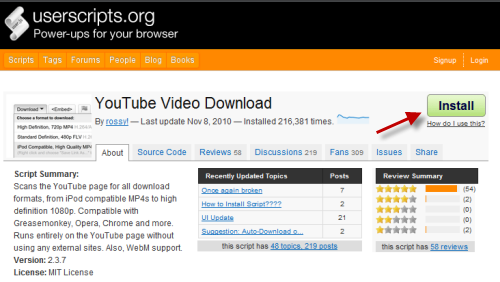 The script gets downloaded and requires your permission for further access.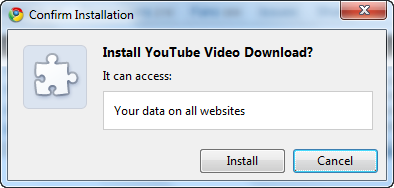 Now, visit any YouTube video page and voila, the new download options are here. The video can be downloaded in various formats as shown.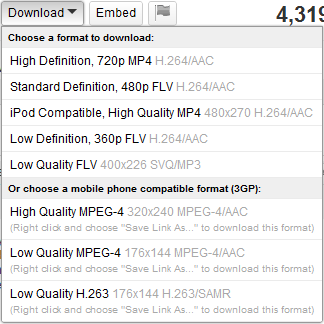 This script is also supported by Opera, and Firefox through Greasemonkey.