The Facebook news feed is the perfect tool to keep up with our friends and the various events in their lives. However, the news feed frequently gets cluttered with useless application and game updates. This Tech-Recipe demonstrates how to filter out unwanted app and game updates from the Facebook news feed.
To do the needful, we will use a browser extension/script called F.B.Purity.
To install F.B.Purity click here, and choose your browser.

Once the extension is installed, its status and settings are available at the top of your news feed.

To customize exactly what to filter or purify, click on F.B. Purity. It has a myriad of options allowing the user to choose what he wants to display on the page. App or game messages, requests, tags, comments and many more can be disabled from view. It is also possible to allow a particular app while blocking others by whitelisting it. Select the options which you require and click on Save and Close.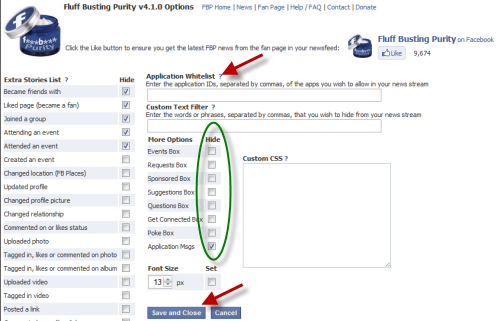 To view the hidden items on the news feed at any time, click on Show.