The 404 "Page Not Found" message that Blogger displays is generic and unfriendly. Many users will want to change it to a custom message that catches the readers' attention and that leads them back to the homepage naturally. Plus, custom 404 messages gives a site a more professional feel as well.
When a new reader comes to my blog but unluckily hits the 404 page, I really want to encourage that user to click the homepage link and to explore more about the similar topics on the blog. To do that, a custom 404 message is necessary. Unfortunately, the default message that Blogger displays for "Page Not Found" errors is pretty unfriendly. Here is how to change it.
1. Log in to your Blogger account.
2. Choose the blog you want to edit.
3. On the left side of the page, expand to Settings section and choose Search Preferences.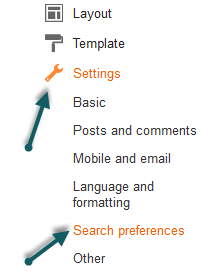 4. On the right side of the page, find the Errors and redirections -> Custom Page Not Found option and click Edit.


5. When you click the Edit button, the Edit box will expand. Type your new 404 message to the box and hit Save changes.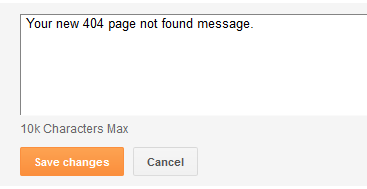 6. You can also customize the style of the text (bold, underline or italic).


7. If successful, the status of the custom Page Not Found will switch from [Not Set] to [Set].

8. The change takes effect immediately.