If you use MAC filtering on your wireless router, you will need to know the MAC address of your tablet so that it can be connected to the internet.
1. Go to Settings.
2. Tap Wireless & networks.
3. Tap Wi-Fi Settings.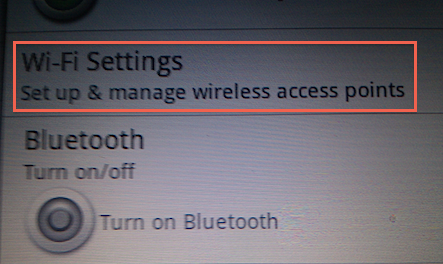 4. Tap Advanced Settings.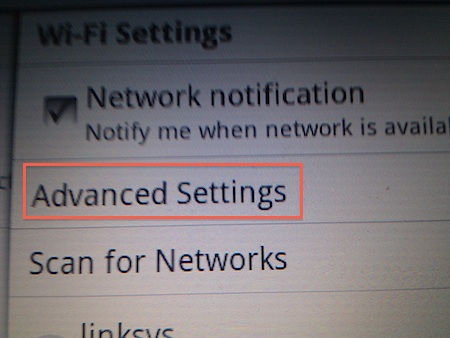 5. The MAC Address for your console will be displayed.