Uber has made everyone's lives easier since its inception back in March 2006. Shortly after its launch, it introduced multiple payment methods. You don't have to worry about not having exact amount of cash for your fare anymore. Running low on cash? Simple pay through your credit card. A third option also exists: Google pay, or better known as G-pay. It enables Android users to make online payments via their Android phones, tablets and even Android watches! Keep on reading to find out how to add and/or change your method of payment on Uber for Android app in 10 easy steps.
Add and/or Change Your Method of Payment on Uber for Android App
1. Open your Uber account in your Android app.
2. Tap on Menu from the top left corner.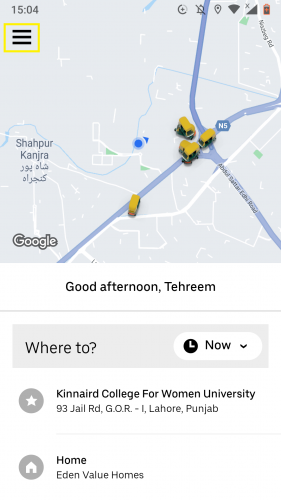 3. Select Wallet from the Menu list.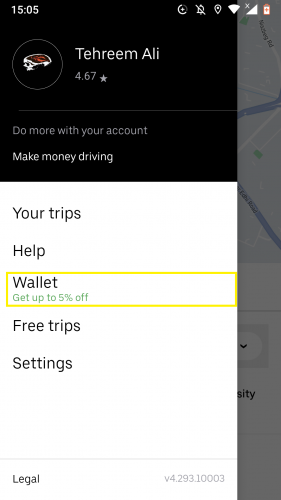 4. Go to Add payment methods.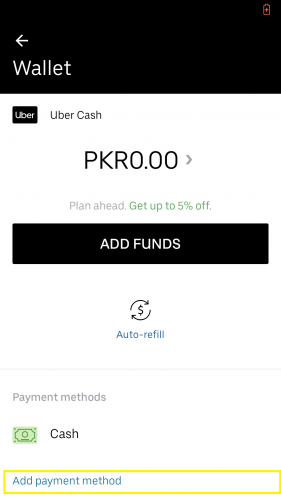 5. If your payment method is set to cash and you wish to change it, select either of the two.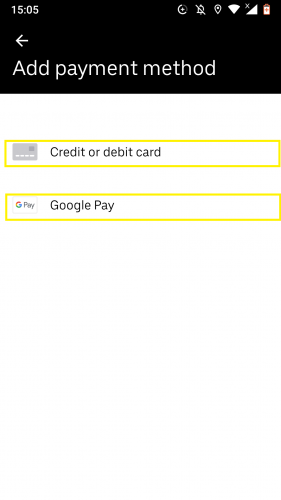 6. For credit card as payment method, tap on Credit or debit card.
7. Type in your credit or debit card information.
8. Hit Next.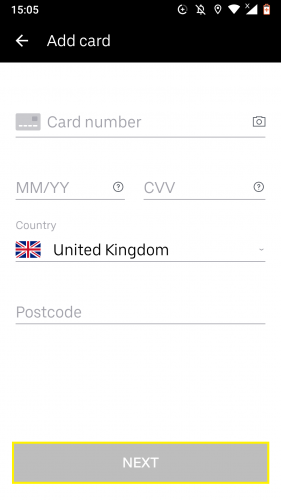 9. To set your payment method as Google pay, select it from payment methods.
10. Tap Continue.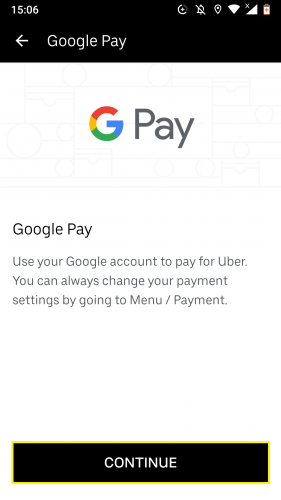 Google pay appears under Payment methods.
Uber for Android App: Removing a Method of Payment
1. To remove an added payment method, tap Menu > Wallet.
2. Tap on the payment method you wish to remove.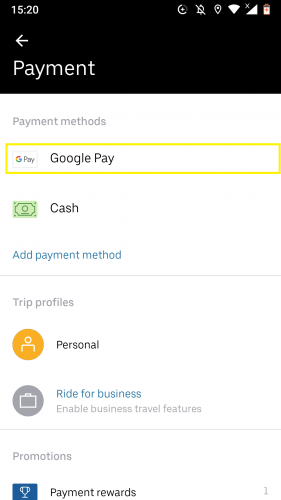 3. Select the icon for more from the top right corner.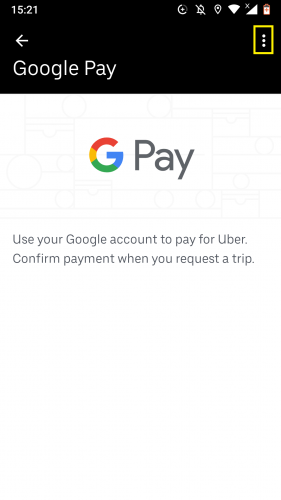 4. Tap on Delete.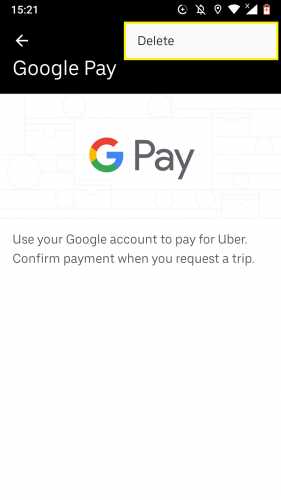 5. Follow the prompt.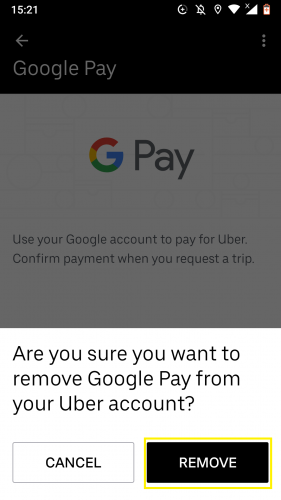 That specific method of payment will no longer appear in your payment methods' list.
FAQs
1. Will Uber remember my choice of payment methods each time I sign in to my account?
Yes.
2. Will I have to set the payment method each time I install the Uber app?
Yes. Once you uninstall Uber from your device, it erases all the information you have fed into it, including your chosen method of payment. Once you reinstall, you will have to set it up all over again… including your method of payment.
3. Will Uber notify me when cash has been has been deducted from my credit or debit card?
Yes, you will be notified immediately via email and/or SMS alert.
4. How does Google pay allow me to pay for my rides on Uber?
To pay for your rides on Uber through Google Pay, you first need to link your Google Pay account with Uber. Secondly, you have to set Google pay as your payment method on the Uber app. Lastly, you have to enter the Google Pay UPI ID to link their account.
More Useful Android Tips and Tricks
Find out more similar useful tips and shortcuts for other Android apps by visiting the following pages:
Setting Up Emergency Information in Android 9
How to Set Gestures on Android 9
Customize Tiles Bar in Android
How to Add a Custom Lock Screen Message on Your Android
Give Your Android A New Look by Enabling Hidden Dark Theme (Nougat)