Likee (formerly LIKE) is a popular global original video creation and sharing platform. This Tech-Recipe is a quick tutorial on How to Set up Likee App for the First Time
A World Leading Special Effects Short Video Editing Tool
With thousands of stickers and Music Magic filters to help make ideas come to life. On Likee, everyone can create trending videos with a simple tap and become the video star of their social circles! You can even use the Supreme feature to make a blockbuster video in seconds or make an exclusive music video in less than a minute!
Young people from all over the world gather on Likee to meet interesting people. You will not only get a chance to meet tens of millions of celebrities and talented artists from around the world but also get to make friends with young people from your city or near you!
Feature Highlights
Brand new Makeup and Micro Surgery feature, which lets you put on exquisite makeup in seconds.
A tool with countless special effects, thousands of stickers, and magical emoticons, each of your selfies will look truly one-of-a-kind.
Cutting-edge Music Magic filters, create exclusive Music Videos with special effects at full sync with the music's beat.
Smart features such as Hair Color, 4D Magic, Superpowers, lets you shoot blockbuster videos on your mobile phone.
It provides the fastest production tool that turns your photos into blockbuster movies in seconds!
You can make a Dubsmash, with a collection of dubbing script from the world's most popular movies, you can also be the star of any movies you want!
You can have fun and learn new knowledge from countless high-quality original video content! Discover and share your talents.
Likee provide an amazing platform for live broadcast, you can experience something new every day with Likee unique interactive gameplay and gift effects.
How to Set up Likee App for the First Time
Step-by-Step Procedure
1.

Go to your Likee App.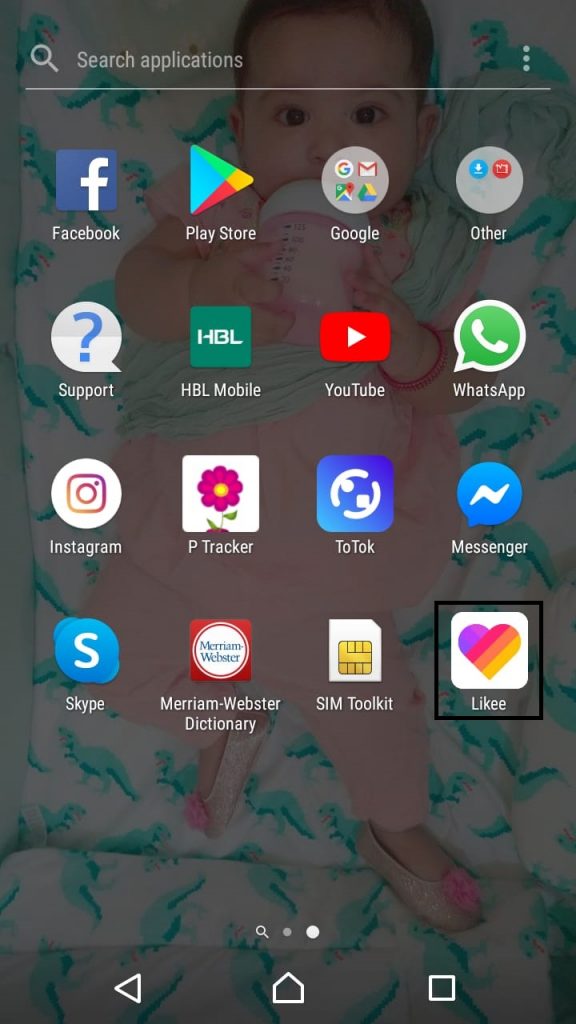 2.

Click on the display picture icon.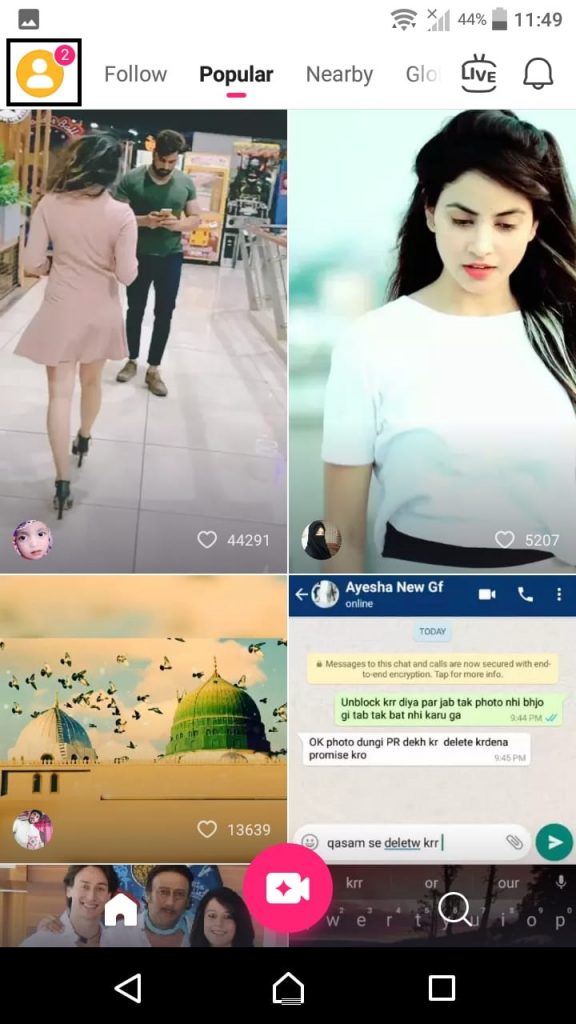 3.

Click on Google sign up option or login via some other option such as Facebook or Instagram.
4.

Choose an account, i decided to go for Google Account.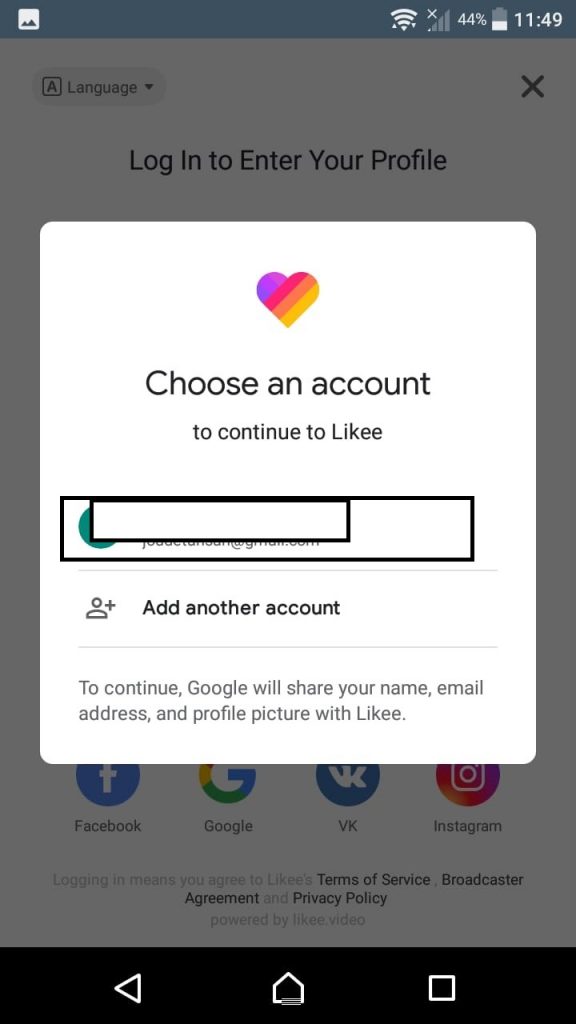 5.

Click on start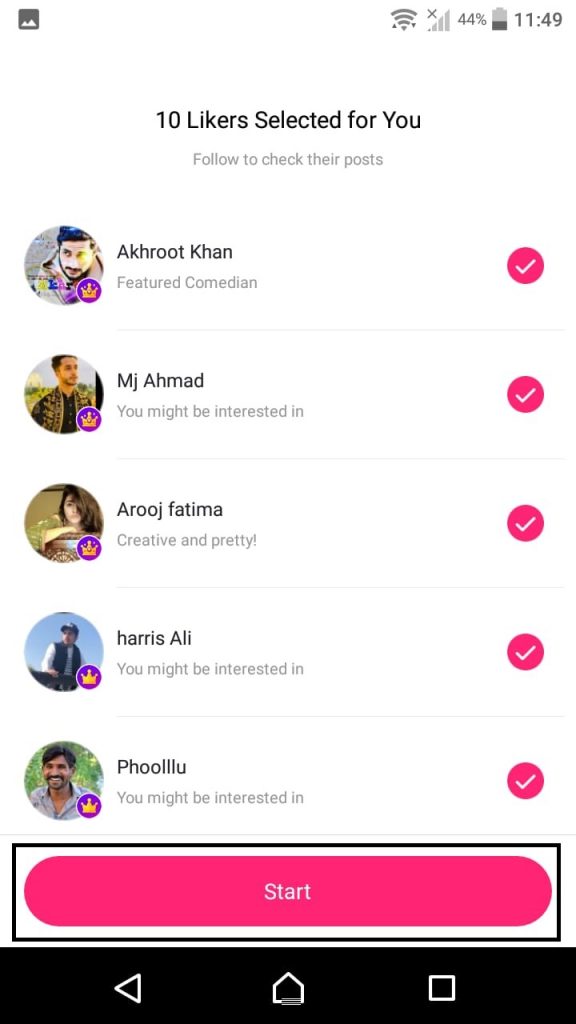 6.

You can click on the same icon as in step 1 and click "View or edit r profile". You can edit bio, name and other fields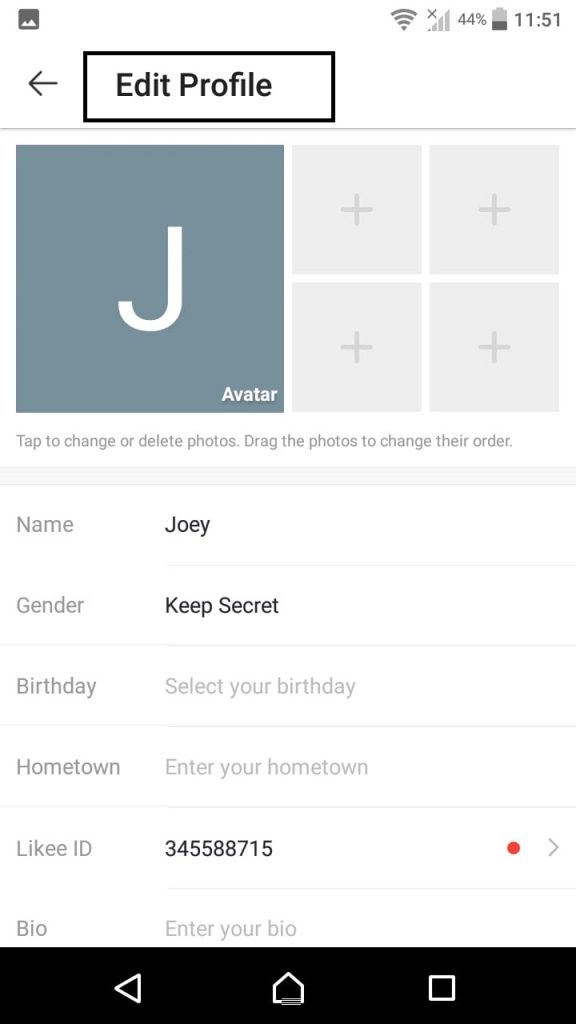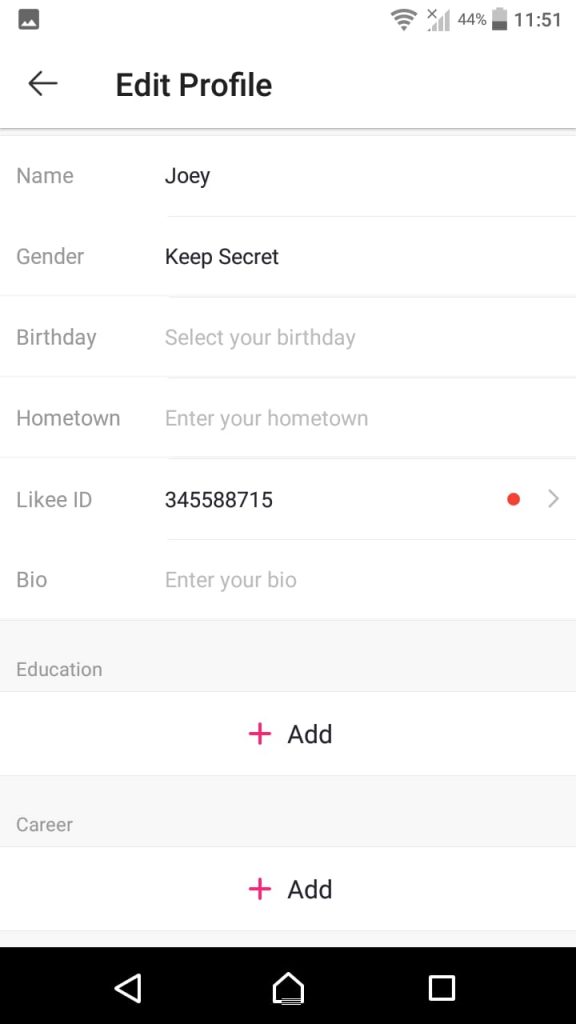 Hang on to our website for more Tech-Recipes.