Hello, I would love to welcome you to another interesting episode where I would show you how to unlock phone with fingerprint on android. Fingerprints on Android is a cool hardware feature, though its effectiveness is made possible by a software (O.S). Some persons have had difficulties in using the fingerprint feature on their Android devices to unlock their phones probably because they can't locate and activate this feature on their devices. That will be sorted out very shortly as I am going to show you how to unlock phone with fingerprint on Android.
What's the use of this fingerprint feature? Fingerprint, otherwise known as biometrics is an authentication process in unlocking your Android device and can be used in place of passcodes to accessing some of your files. Before now, only high definition smartphones possessed this feature, but as time went on and technology advanced, most smartphones now unlock with fingerprint on android.
First, your Android device must have a fingerprint scanner mounted on it, the location can vary, it may be mounted in front or behind depending on your device manufacturers design.
Sometimes, we just expect our newly purchased devices to work with this feature once powered on, but the fingerprint on android does not work that way. You need to set it up properly before you can unlock the phone with a fingerprint. 
Alright, let's proceed to see the steps on how to unlock phone with fingerprint on Android.
How To Unlock Phone With Fingerprint on Android
1. Go to settings on your device.
2. Tap on security.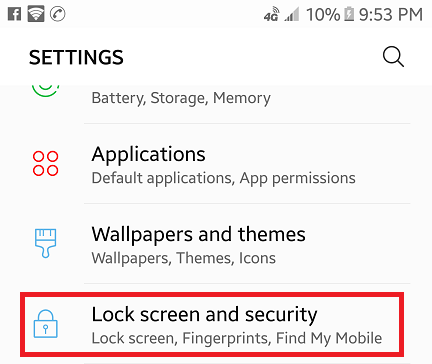 3. Tap fingerprints option under smart lock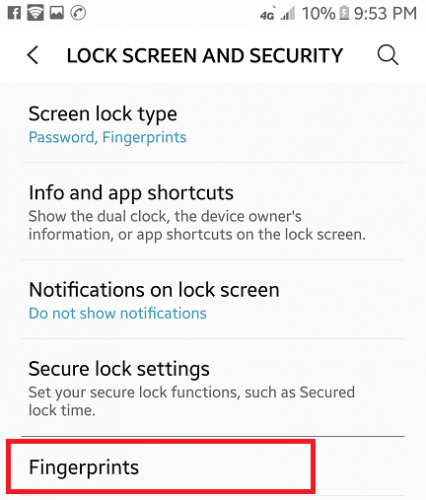 4. Enter your phone password.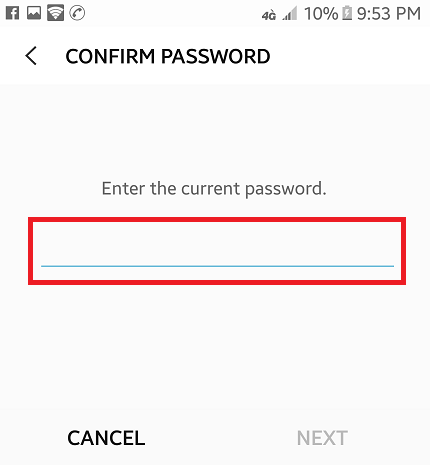 5. Tap "add fingerprint".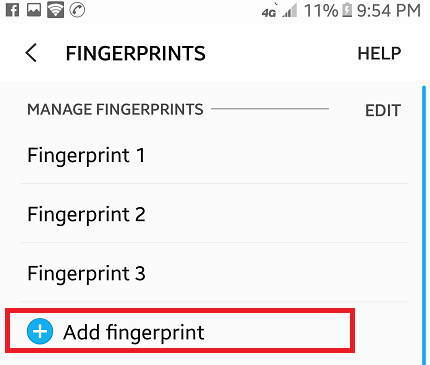 6. Place your finger on the fingerprint scanner (you have to place it in multi-directions until the scan is complete). Tap "done" when scan is complete.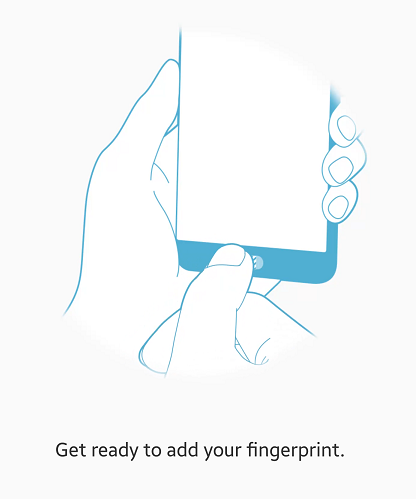 When this is done, it means that you have successfully added a fingerprint unlock to your phone. You also have to ensure that you have the right settings like: "power button instantly locks phone", you also have to set the "screen lock" and the "easy unlock" (fingerprint can be used to unlock password).
Note: While trying to set up the fingerprint on your device, if you place your finger too long on the scanner, it shows you "error" because, just underneath the biometric image on your screen there's an instruction like "move your finger slightly to add all parts of your fingerprint", this instruction is to guide you on how to place your finger. If this error occurs, then you just have to restart the scanning process.
Frequently asked questions and answers
Q: Does the fingerprint on Android require a data connection to unlock my device?
A: No, the fingerprint doesn't require active data connection when unlocking device, all you need to do is, place your finger on the mounted fingerprint scanner of your device and It will unlock automatically.
Q: Can I use any of my fingers to unlock my device?
A: Yes, you can use any finger as long as you have added the finger to the fingerprint database of your android device.
Here are some links you may like:
How To Add More Fingerprints On Android
How to Disable Google Assistant on an Android Device
How to Find Your Phone Number on an Android Device