Nowadays, every major social media platform comes with an option to either hide or display sensitive content. Whether that's content posted by your followers/contacts, or other accounts you don't follow nor have mutual connections with, you can choose to hide it if it's inappropriate for you. At any time, you can also choose to opt out of this option. Below, you will find two parts containing steps on how to see sensitive content on Twitter (Android). The first is related to sensitive content itself, whereas the second part deals with tags that might be associated with sensitive content.
In Twitter older versions, as well as other similar digital media apps, hidden sensitive content is referred to as 'filtered out' content.'
To opt out of this feature, follow the steps given below.
How to See Sensitive Content on Twitter – Part 1
This initial part on how to see sensitive content on Twitter is related to giving Twitter direct access to display sensitive content on your feed. To do so:
1. Launch the Twitter app.
2. Tap on menu icon from top-left corner.
3. Select Settings and privacy.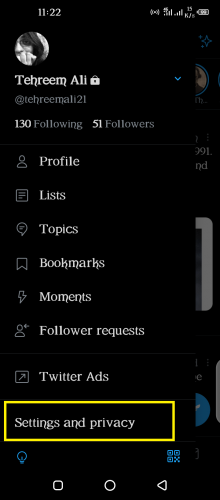 4. Tap on Privacy and safety from Settings page.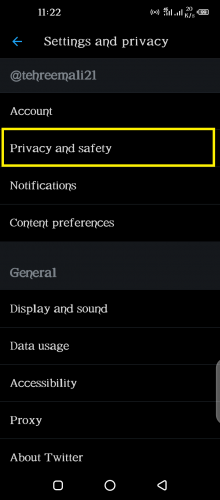 5. Make sure toggle for Display sensitive content is turned on.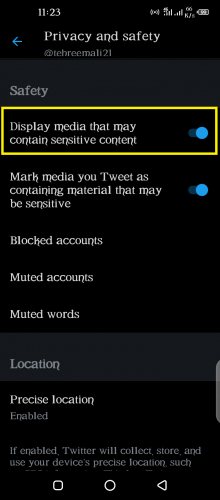 How to See Sensitive Content on Twitter – Part 2
This second and final part on how to see sensitive content on Twitter is related to tags. Here, you are letting Twitter display content that is tagged as sensitive. So, any media post that mentions mature, sensitive tags will also be displayed on your feed after these steps have been executed: 
1. Follow steps 1-3 from part 1 above.
2. Tap on Content preferences.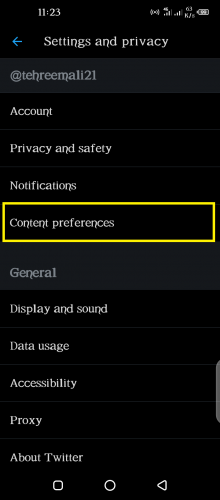 3. And then select Search settings.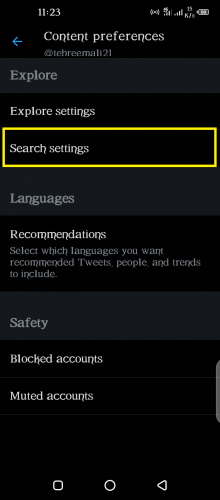 4. Make sure the Hide Sensitive Content feature is deselected.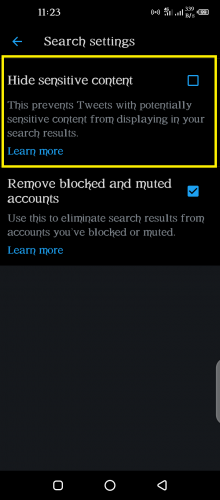 Furthermore, next time you carry out a search related to any topic, sensitive content posted under that topic will also show up in your search results.
And that's all there is to it. After completing these steps, you need to go back to your Twitter homepage and refresh. The next time any sensitive content is posted on Twitter, it will be displayed on your feed.
If refreshing the app does not work, simply log out then log back in. That should solve it.
More on Displaying Sensitive Content on Twitter
Opting out of the hidden sensitive content feature doesn't affect how you view other tagged posts. Your search preferences will remain untouched, so will the suggested posts' content that Twitter fills your feed and search pages with every now and then.
Lastly, none of your contacts will be notified of you making this change.
As far as sensitive content itself is concerned, even delicate topics and/or debates like those pertaining to race, color, religion and the kind might be tagged under sensitive content on Twitter. It is, after all, one of the leading active platforms for such communications taking place online.
You can report sensitive content on Twitter.
The method for displaying sensitive content is pretty much the same for Twitter's desktop version.
More on Twitter