Twitter didn't always have the option where a user could stop others from sending direct messages. However, with growing privacy concerns over the past couple of years, like every other major social media giant, Twitter has increased user control over things like DMs. If you're receiving a ton of messages from accounts you don't even follow, you can put a stop to it by opting out of this feature. It's an important privacy matter that can be dealt with in just under 10 steps. So, find out below how to stop DMs on Twitter in 2 easy ways.
How to Stop DMs on Twitter – Method 1
This is the longer of the two methods, albeit just as easy and simple. To start:
1. Tap on menu from top-left corner from Twitter feed.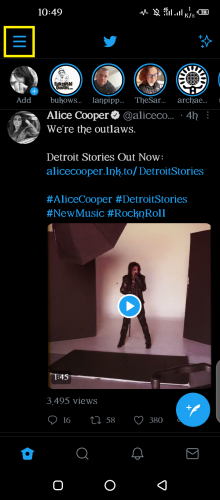 2. Select Settings and privacy.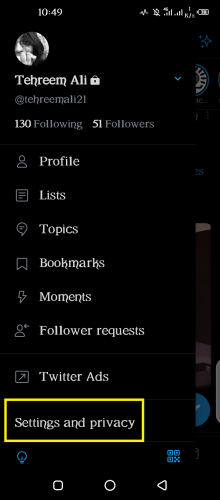 3. Tap on Privacy and safety.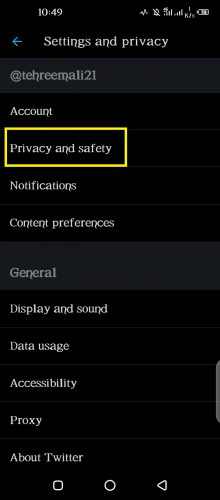 4. Go to Direct Messages section from privacy page.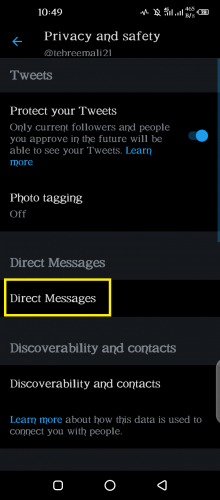 5. Turn toggle off for Receive message requests.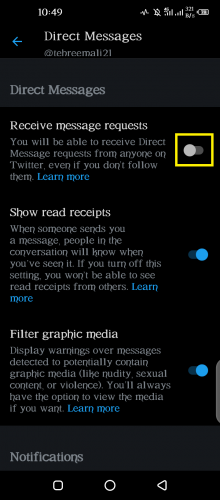 This will prevent just anyone—even profiles you don't follow on Twitter—from messaging you directly on Twitter.
How to Stop DMs on Twitter – Method 2 
Here is the second, easier and shorter method on how to how to stop DMs on Twitter.
1. From your feed, tap on Messages.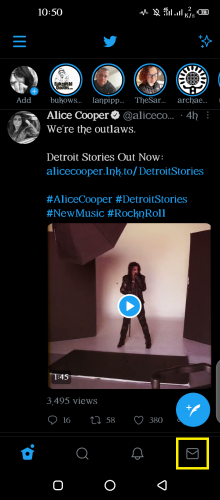 2. Go to Direct Message Settings from top-right corner.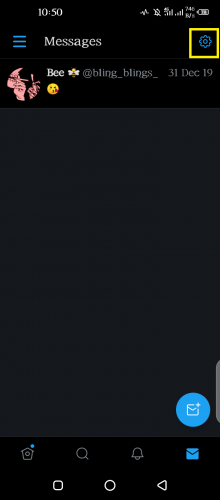 From here, you will directly be led to DM section.
3. Turn toggle off for receiving message requests.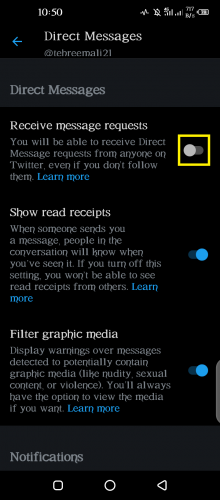 No more unwanted messages from people you barely know. With greater control over random people directly messaging you or not, you can also set push notifications for DMs accordingly.
The method of stopping DMs on Twitter is pretty much the same, no matter which platform you are doing it from, be it the desktop version or the Android/iOS app.
Frequently Asked Questions
1. Can I stop DMs from just one specific account?
Yes; to do so:
1. Locate conversation with that user.
2. Tap the information icon > Report > Confirm.
You can also block the account to stop receiving DMs from it.
2. I have a private account; can I still stop DMs?
Yes, for whether you have a private or public Twitter account doesn't matter. You can always allow/prevent direct messages from being received by anyone by enabling/disable aforementioned feature.
3. There are DMs sent from my account without my knowledge. What should I do?
This happens in the case of your account being compromised. To secure it, follow steps mentioned for compromised accounts.
4. Why am I getting DMs from someone I don't follow, even though I've disable DMs from anyone feature?
If you had a conversation in the past with an account you don't follow, they'll still be able to DM you, regardless or whether or not you've enabled the stop DMs from anyone feature.
You can access similar helpful FAQs.
More on Twitter
Retweet with Comments on Twitter
Take Actions on Twitter Trends
Tweet With Location On Twitter