The technology world is good. You can have a better world when you are able to create your gifs by yourself with your Android device. After some research, I was able to come up with a very easy method that can be used to create GIFs on Android. You will basically need to download an application from the Google Play store that can be used for this purpose.
Graphics Interchange Format is well identified by its acronym. It is a bitmap image format which was developed by a team in the bullet board service (BBS) provider CompuServe and was led by Steve Wilhite. It is an image file format like a .jpg, .png or .tiff. It has become popular due to its usage on the internet as a result of its flexible web and portability.
Gifs are not made specifically to be animated but the most popular of it is the animated form. To express your emotion, you could do it better with a gif. You can also use it to shorten lengthy texts as well as add character to a piece. In as much as they may not be applicable to every usage, you need to understand how it works. If you need a fun filled conversation then gifs are the most powerful tools to express it. Understanding the context also will make the conversation less boring.
So it is at this point I will let you in on how to create gifs on Android. There are steps to follow. If you can follow through then you will be just fine.
How To Create Gifs On Android
1. Go to your play store app on your android and download Gif Camera.
2. From the options you see, tap on "Make Gif".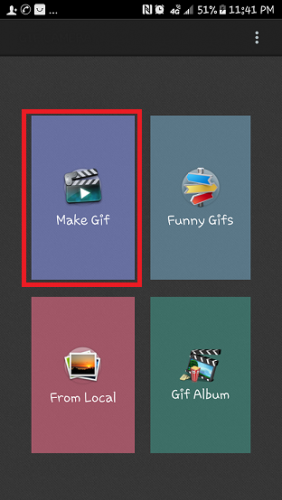 3. Tap on the Red button at the bottom to start recording.
4. Click on the Mark icon to complete the recording process.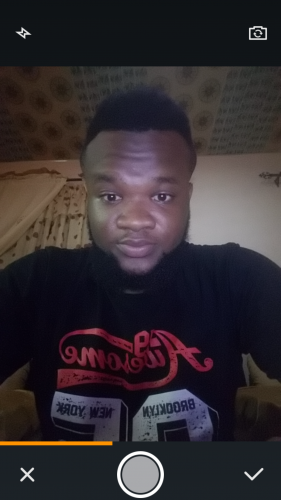 You could also choose from already existing files
As soon as you are done choosing the files you will want to work with, you can click on the tick sign on the top right-hand corner of your phone screen. Then you can edit the gif you are about to create. You can choose to reverse the action of the character. You can choose to make it faster or slower by adjusting the bar.
5. As soon as you are done, you save the gif immediately. The save button is equally at the right-hand top corner of your phone screen. After saving, you can choose to remake the gif or delete it. At the top right-hand corner of your phone screen, you will see a vertical line of three dots. Tapping on it will make you see a drop-down menu that will either require you to "remake" or to "delete.
Conclusion
There is no particular gif app that can be termed as "the best" or "the perfect one". Each gif app has its specifications. Its good sides and very good sides. While some of the apps are rich in filters and frames, others are good for effects and stickers. So you can make an option from the one whose features appeal most to you.
Here are some articles that you may like;
How To Turn Off Software Updates On Android | Samsung
How To Activate Google Assistant on Android
How To Add More Fingerprints On Android