Did you stumble upon an unfortunate accident and lost your Android device? Don't worry! It happens to the best of us.  Not all is lost at this point though. There's still some measures you can take to find lost Android device. Android device manager was created to mirror the effects of Iphone's "Find my lost IPhone" service. Some people are still unaware of its existence, and believe that there's simply no way to track an android device, once it's lost. So, in this article, I'm going to show you how to use the Android device manager to not just get your hands back on your smartphone, but also erase data and lock its screen to prevent someone from accessing your personal information.

Android device manager is a free service introduced by Google that helps you pinpoint the most recent location of your lost android device. It also has additional functions, such as making the phone ring, locking the screen and deleting important personal data. So, how does it work? Don't worry, it's pretty basic.
Step-By-Step: How to Use the Android device manager to find Lost Android device
1.Go to the following URL on your web browser to access Android manager.
https://www.google.com/android/devicemanager
Or alternatively, you could also download and install the application from the Google Play store. In this tutorial, I'm going to, however, use the first choice.
2.Next, Sign in to the Gmail account associated with your lost android device.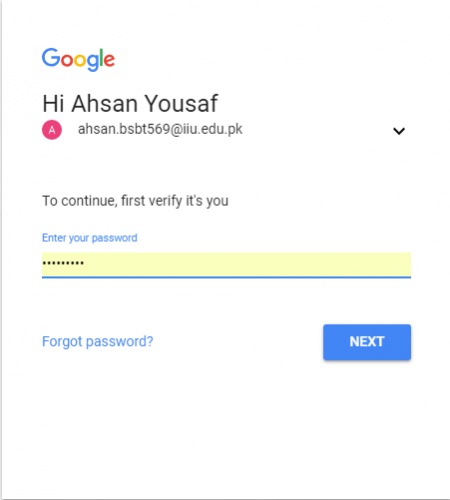 When the terms and conditions appear on your screen, accept them. This will  allow Google to retrieve the location of your device.
3.Once the Android manager opens, a set of options will be provided to you on the left side of your screen. Also, the last known time of your device's location will also be displayed at the top, alongwith the battery level.
Play sound

This feature will send a call to your device. It will ring for at least 5 minutes, before the call is dropped. This feature is pretty useful when you accidentally lose your phone in your home. And the best part? It will ring, even if it's in Vibrate mode. Just shut down the lights of your entire house and track your phone by its light.

Lock

Here, you can set a lock screen on your phone. All you'll have to do is type-in and verify the new password. Also, you can send a message to your device, making aware of anyone who gets a hold of your device. You can tell them how to contact you and how to arrange the return of your device securely, and further details through a text message. Remember! Never forget to lock the screen of your phone, if you think you've lost it. The value of your phone is important but it's still not as significant as your privacy and personal details. So, ensure that you've taken this measure to protect yourself.

Erase

This will delete all your data, media, files, everything! Caution: After selecting this option, you'll no longer be able to track your phone, so tread carefully. Use this option after you've done everything there was to do to locate your phone. This is your last resort. Good guy Google has made it permissible to erase the data of your phone remotely. All you have to do is tap the Erase icon and follow the on-screen instructions, which are fairly simple. One last thing; Even after erasing all your data, you should change the login credentials of all of your accounts at the earliest.
Frequently Asked Questions
 Can I block my stolen Android smartphone?
Yes, you certainly can! To do that, you'll have to send your IMEI code, which is a 17 digit code, to your SIM provider. You can find this code on the cover of your phone.
What if my phone is in airplane mode? Will I still be able to track it?
Yes, even if some astute thief thinks of putting your phone on airplane mode to hide its presence, you can still use the GPS services to track it.
What If I don't have a SIM card in my phone anymore? Will I still be able to locate it?
Yes, in cases like this one, you'll have to contact your telecom provider, who can help you track your phone, using the IMEI number, already mentioned above.
Have more queries? Don't worry, just leave them in the comment section below and we'll tend to them as soon as possible! I hope this helps find lost android device.