The Samsung Galaxy S7 has a feature known as Always On Display that keeps the screen dimly lit when it is locked and displays information such as the time, date, and even images. You may be thinking that this feature is just another flowery battery hog, but this is not the case. Samsung's AMOLED technology allows only the parts of the screen that are used to light up and use power. The phone also remains in low-power mode and not in active mode. This tutorial contains everything you need to know to enable Always On Display on the Samsung Galaxy S7 and S7 Edge.
Turn On Always On Display on Samsung Galaxy S7 and S7 Edge
To enable Always On display on the Samsung Galaxy S7, you need to follow these steps:
1.Press the Home button to access the Home screen.

2.From the Home screen, tap on the Apps icon.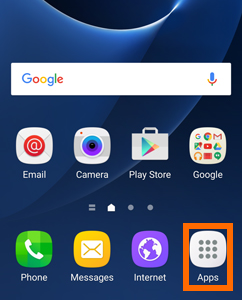 3.Locate Settings from the list of applications on your device.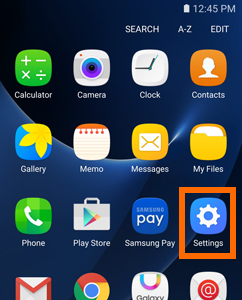 4.Swipe to the right until you get to the Device option. Tap on the Device tab.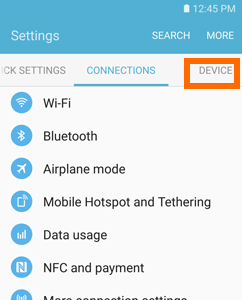 5.From the list of Device options, tap on Display.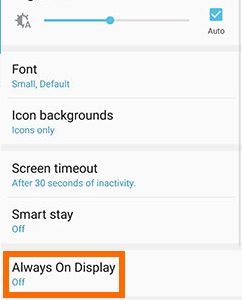 6.On the lower part of the Display options, tap on Always On Display.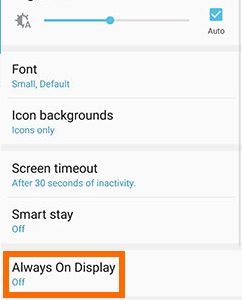 7.Tap on the right switch to enable Always On Display on Samsung Galaxy S7.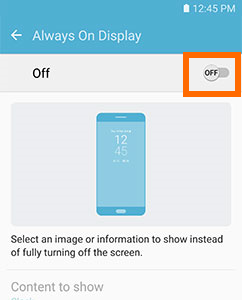 8.Always On Display on your phone is now enabled.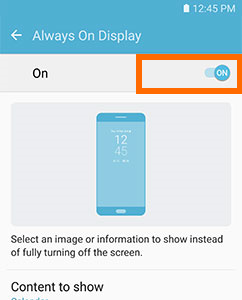 Though the feature does not really have a major impact on your device's battery, Always On Display will be automatically disabled when your power is at a critically low level. This is to ensure that your phone's battery is reserved for basic functions such as calling and messaging.
You can also customize Always On Display to show your preferred information.
If you have questions to any of the steps above, leave us a message in the comments section.