Inverting the screen color on a smartphone provides better screen visibility when in sunlight, without having to increase the screen's brightness.
If you also own an iPhone, this tutorial will help you invert the screen color on the device.
This tutorial is written based on Android 4.1.2 Samsung stock rom. The steps may vary for devices from other manufacturers.
1. Open the app drawer, and choose Settings.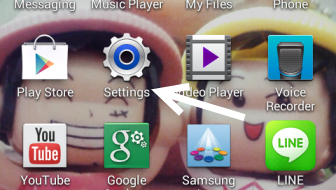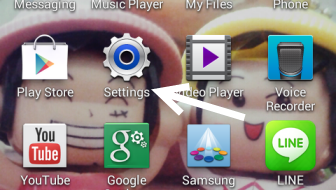 2. In the Settings screen, scroll down to the System section, and tap on the Accessibility option to continue.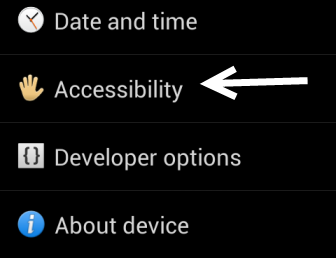 3. If you see the Need a screen reader message, just tap Cancel to dismiss it. Find the Negative colors – Reverses the colors of screen option, and check the box to turn it on.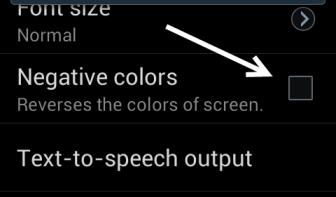 4. Right after you check the option, all the elements on screen will be displayed in reversed colors. The feature provides higher screen contrast and better screen visibility when using your phone outdoors. However, it will drain the battery faster than the normal screen. This is because all of the black areas turn white and vice versa, which is not ideal for AMOLED screens.
5. You cannot capture the screen in inverted mode. All elements in the screenshot will be displayed in normal color, regardless of the mode.