iPhone 4 Trick: Invert Colors for White Text on Black Background
Posted July 23, 2010 by David Kirk in Apple iPhone
iPhones and similar digital devices are frequently difficult to see in certain situations. The 4th generation of the iPhone now comes with a shortcut to quickly inverse the colors to improve visibility. Here is how to enable "white text on black background" inverse colors mode on the iPhone.
When reading a long time or in certain lighting situations, I love this shortcut to be able to quick inverse my colors. Just getting white-text on a black background is a nice change of pace.
The secret is the use the iPhone's accessibility's settings to assign the inverse color mode to the triple-tap of the Home button.
1. Click General icon
2. Select Accessibility
3. Select Triple-click Home
4. Select Toggle White on Black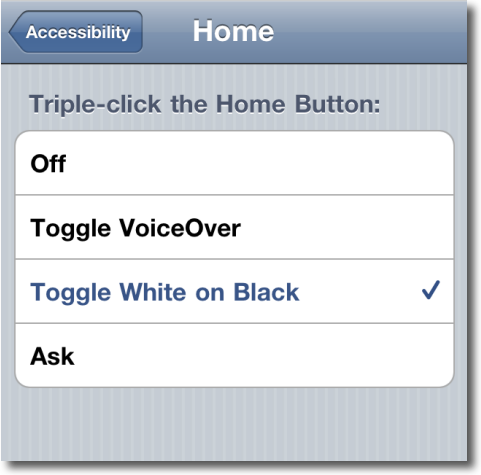 Then to inverse (or to return to normal again) just triple click your home button.
The iPhone will not take a screenshot showing this mode so here's an external picture showing the invert mode.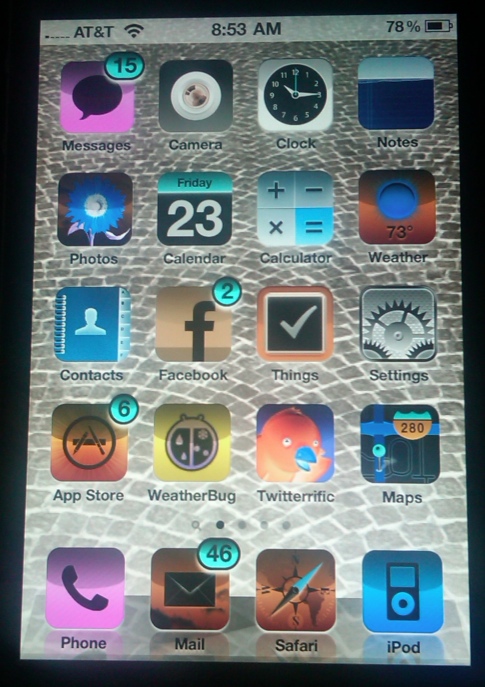 David Kirk is one of the original founders of tech-recipes and is currently serving as editor-in-chief. Not only has he been crafting tutorials for over ten years, but in his other life he also enjoys taking care of critically ill patients as an ICU physician.
View more articles by David Kirk
The Conversation
Follow the reactions below and share your own thoughts.