One of the most unique features of the Samsung Galaxy Edge line is the Edge screen that lets users quickly access the Edge panels – small apps which overlay others and can be accessed at any time. However, not all of the Edge panels are helpful to all users. Depending on your age and your preferences, you may never use the apps related to market data or streaming videos. Luckily, Edge panels are editable. This tutorial will show you how to add or remove Edge panels on a Galaxy S7 or S6 Edge.
1. Open your Edge panels by swiping from the edge to the center of your phone's screen. The location of the panels depends on your phone's system configuration. In most cases, it will be near the bottom-right of the screen as seen in the screenshot below.
2. Once the panel is opened, tap the gear icon in the bottom left corner of the screen to go to the configuration screen. Alternatively, if your edge screen is disabled, you may go to Settings – Edge screen – Edge panels.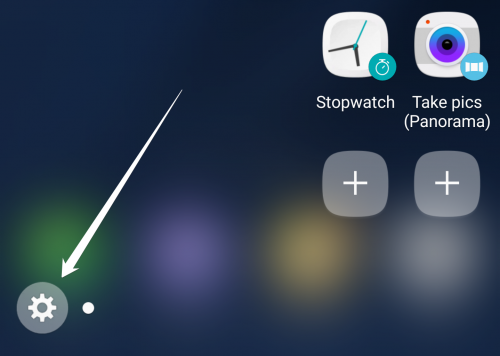 3. In the configuration screen, you will see a horizontal list of installed Edge panels on your device. The ones with the check icon at the top are currently active, while others are disabled. To disable an active Edge panel, you simply tap the active checkbox. To add an Edge panel, tap the white box above it. By default, only four panels will be shown on-screen. You may scroll horizontally to see more panels, which mostly come with default apps on the phone.
The positions of the panels in the configuration screen reflect real positions of them in use. Fortunately, you can rearrange these panels easily by going to More – Reorder.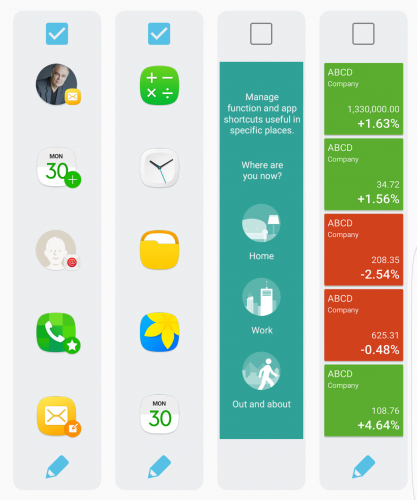 4. You can download more panels from the Edge app store by tapping the Download button at the top of the screen.

5. In the store, you can find a wide range of Edge panels for different purposes such as checking the weather or switching Spotify playlists. These third-party apps can be downloaded for free or for a small fee.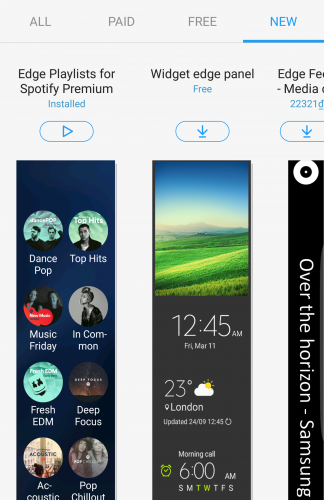 Please note that only third-party Edge panels can be uninstalled. The panels that come with default apps are permanent. If you do not use them, you can only disable them.