Spotify is a very useful service that allows you to stream an unlimited amount of music to your computer. In order to reduce their network bandwidth, Spotify creates a cache folder on your hard drive to store temporary song files and fragments. This folder is set by default to use up to ten percent of your free hard disk space. This guide will show you how to easily lower that amount in order to free up additional space on your hard drive.
1.Open Spotify, and navigate to Preferences. (For Windows users, go to the Menu, click Edit, and select Preferences. For Mac users, go to the Menu, click Spotify and select Preferences.)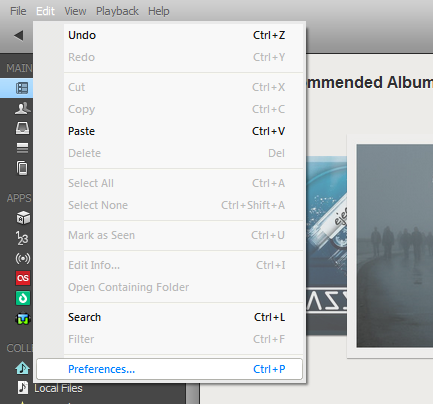 2.Scroll down to the grey bubble labeled Cache.

3.Using this area, you are given the option to change the location of the folder, if needed, using the Browse button. Otherwise, leave the file path as it is.

4.To adjust the Size of the Cache folder, simply change the selected option to the second choice labeled Use at most. From here, drag the slider to your desired amount of disk space usage. This amount can be anywhere from one GB to 100 GB.

Spotify automatically saves any changes that you make to this menu, so you are free to navigate away from the page and go back to the music.
You are done! Modifying this option is a simple way to free up extra hard drive space and make room for your other files. Keep in mind that, providing you have an internet connection, this change will not affect your Spotify streaming experience.