When you use the iTunes Smart Playlist to find the songs you play most, you may notice that the list is limited to 25 songs. If you have thousands of songs in your library, chances are you have more favorite songs than that. Follow the steps in this tutorial to increase the number of songs in the list to whatever number you want.
1. Launch iTunes, right-click on the Top 25 Most Played Smart Playlist on the left sidebar, and choose Edit Smart Playlist. If the sidebar is hidden, pressing Ctrl + S will reveal it.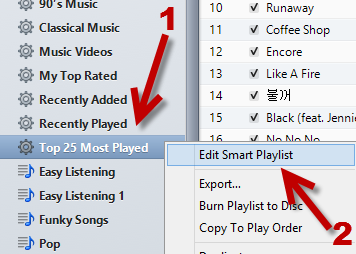 If you would like to keep the original list and make another one, click the plus button at the bottom of the sidebar, and choose New Smart Playlist.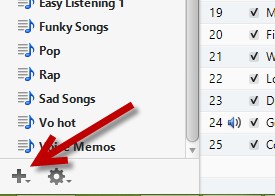 2. In the edit window, you will see rules that will be used to filter the songs in your library. If you create a new Smart Playlist, you will need to add the rules manually. To filter the most played songs, the required rule is Plays + is greater than + a number. Setting the number to zero is fine because we will limit the number of tracks later. An additional rule you can add is Media Kind + is not + Podcast, which can be used to filter out podcasts from the list.
Next, change the number in the Limit to X items field to the number of songs you want to include in the list, and set the selected by option to most often played.
When you are done, click OK to save the changes.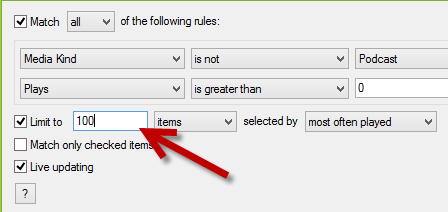 3. Because you have changed the number of songs in the list, changing the name of the playlist is a good idea in order to avoid confusion. You can do so by clicking on the name of the playlist near the volume slider.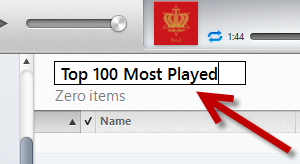 4. If you have an iPhone or iPod, connect it to your computer, and sync the new list to your device.