If you have just switched from an iPhone to a Windows Phone, chances are you will miss the ability to sync music from your iTunes library to the new device. Do not worry. There is an easy method for syncing the entire iTunes library to your Windows Phone in just a few clicks.
1. Download and install the Windows Phone app for Desktop. Please note that the Windows 8 app cannot be used to sync the iTunes library to your device. Only the desktop app can.
2. Connect your device to the computer, and launch the Windows Phone app. At first launch, you will be asked to set up basic information for device such as the device's name and from where the app should sync music. Make sure you choose iTunes as the sync option.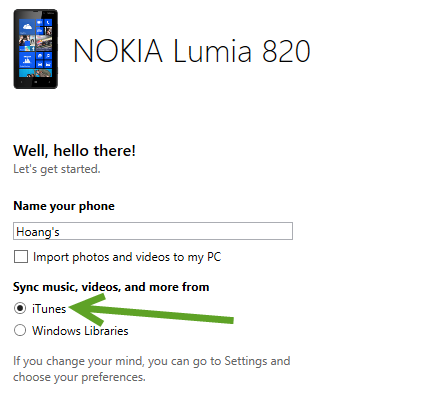 If you have previously used this app and are not sure which option is set, go to the Settings screen, and choose the iTunes option which can be found under Sync music, videos, and more from.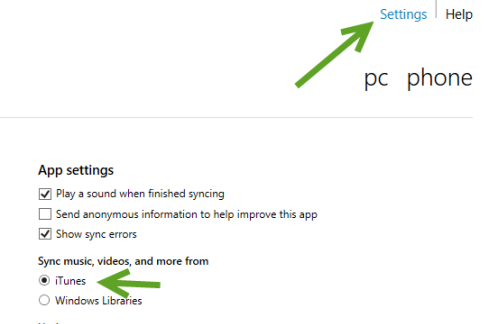 3. In the main interface of the app, make sure that you are viewing the music section. At first launch, the app will analyze the existing iTunes data on your hard drive and display all playlists, genres and artists onscreen for you. The duration of this process depends on the size of your iTunes data. The bigger the data, the longer you will have to wait. When the lists are ready, choose the tracks or albums you would like to sync to your Windows phone, and click Sync. If the list is too long, you can use the search button at the top to find the track or album that you want.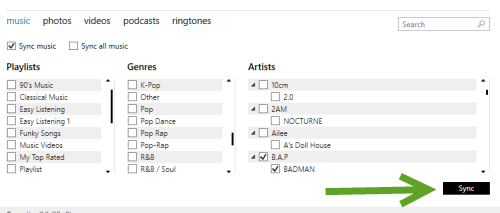 4. You can also use this app to copy tracks from your phone back to the computer and the iTunes library. To do so, switch to the phone tab, select the tracks, and click Save to PC.