If you have trouble accessing new content on the Windows 8 Store, chances are this is caused by the Store's problematic cache data. Luckily, there is a quick way to delete the cache and force the Store to load the content from scratch.
The Windows Store uses cache data to speed up loading time. However, corrupted data can lead to slow app performance and errors when you are updating or downloading new apps. If you notice that the front page of the Store stays the same for several days, this is probably caused by cache issues as well.
Here is how you can clear the cache:
1. Press Ctrl + R on your keyboard to open the Run window. Type in WSReset.exe in the Open field, and click OK.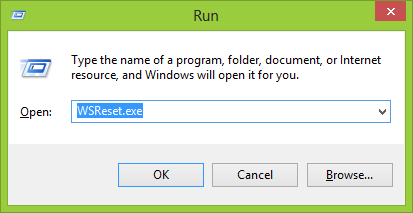 Alternatively, you can launch the same process from the Start screen. Just type WSReset while you are in the Start screen to begin a search, and the process will show up in the search results.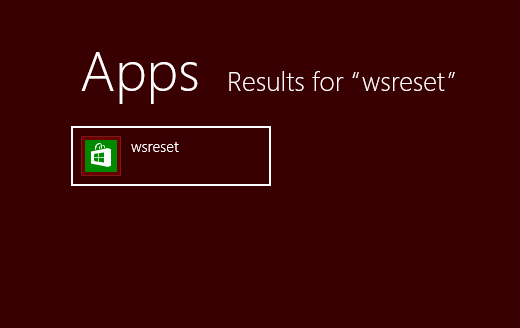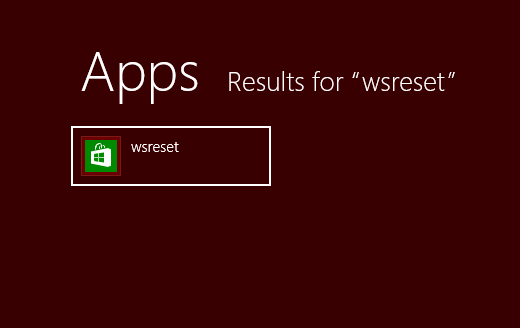 2. You will then be taken to the Store. As the app loads, it will start the cache deletion process immediately. If the process completes successfully, you should see the following message: The cache for the Store was cleared. If you do not, you can repeat the steps above to clear the Store cache again.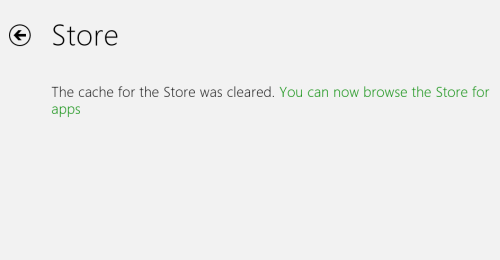 3. Now, you can go back to the Store's front page by clicking the green link at the end of the message. As the cache data is cleared, it may take a while for the Store to load and display the content.
Deleting cache data from the Store does not affect the main app in anyway. It just forces the app to download content from the internet as it did the first time you set it up. You can use this tip whenever you face a problem caused by the Store.