Here at tech-recipes we frequently use arrows to point out important parts of our tutorial pictures. Building these arrows within PS is simple once you can find the correct settings.
For a long time I used a separate imaging editing program besides PS to build arrows for my tutorial pictures. I had no idea that Photoshop made arrow creation so easy. The steps are similar for all modern versions of Photoshop including CS4, CS5, and CS6.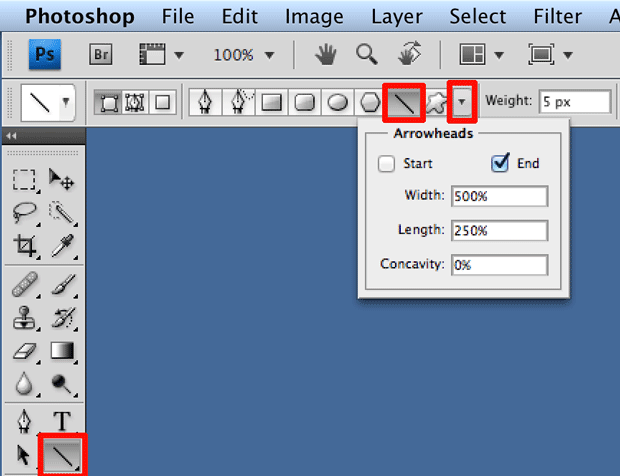 1.Select the Line Tool.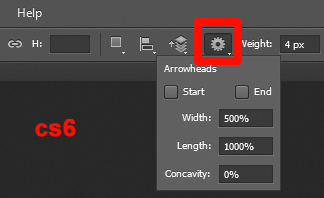 2.Select the drop-down arrow or the gear in CS6 to open the Arrowheads options. The top picture is an example in CS4 while the images to the right is from CS6.
3.Select your settings including if you want your arrowheads at the beginning and/or the end. Length of 250% and width of 500% are pretty good starting points.
4.Draw your arrow.