Because Photoshop actions can be used to archive a desired image effect quickly, they are created and shared on the internet to help people save their time when editing a photo. If you have just downloaded a Photoshop actions file, follow the steps in this tutorial to import it to the program.
Photoshop actions are series of recorded steps inside Photoshop. Whenever you want to create the same effect as the one you did before, just choose the recorded actions, press Play and Photoshop will repeat the previously recorded actions. Using actions can save you from manually do the same steps over and over, and a lot of time.
1. Launch Photoshop.
2. Find the panel that contains the play icon and click on it to open the Actions palette. This palette is usually docked on the right-side panel of the screen. However, depends on your set-up, the panels may look a bit different from the given example below.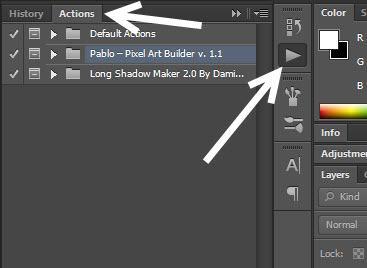 If you cannot find this palette, go to Window -> Actions or press Alt + F9 to open it using the keyboard.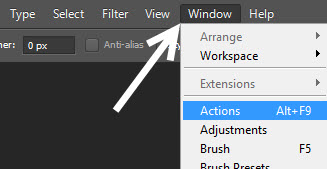 3. When the palette is still open, click on its menu button and choose Load Actions.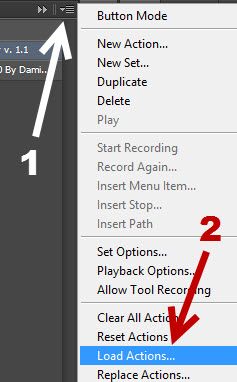 4. As you click Load Actions, an Explorer window appears on screen. All you have to do is navigating to the location containing the Photoshop action file in atn format, click on the file and choose Load. The action in the file will then be imported to Photoshop and highlighted once the import is finished. If the actions are grouped into a set, you have to expand it to view the contained actions.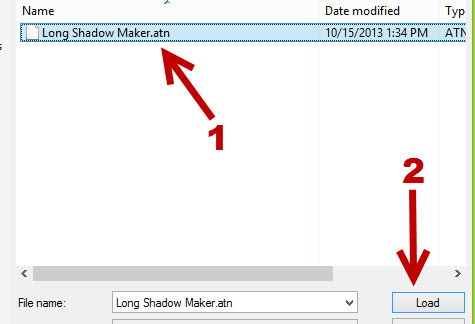 5. An action or a set of actions can be deleted by selecting it and click the trash icon at the bottom of the palette.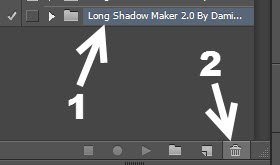 6. If you want to learn more about Photoshop actions and how to create one yourself, follow the steps in this tutorial.