As much as you want to socialize and connect with people using your Instagram account, there are instances when you feel that you do not want to accept requests to follow you on Instagram. This article will teach you how to approve or decline a request to follow you on Instagram.
It's easy to follow someone on Instagram. Search the names, send a request and if it's approved you're done. But if you're new to this and you're on the other side, how will you know if you have a follower request? Where can you find those and how will you respond? As it was easy to follow, it's also easy to respond to such request. Let this article be your guide.
How to Respond to Requests to Follow You on Instagram
Follow the steps written on this article to know how to respond to requests to follow you on Instagram:
1. On your Home screen, tap the Instagram app.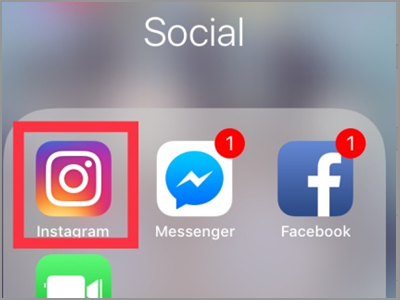 2. All your notifications appear on your Activity Feed. If you're not familiar with it, it's the heart icon on the bottom part of your screen. A red speech bubble with a person icon inside will be displayed on top. This will appear if you have a new follower request. Also, under the heart icon is a tiny red dot. Tap the heart icon.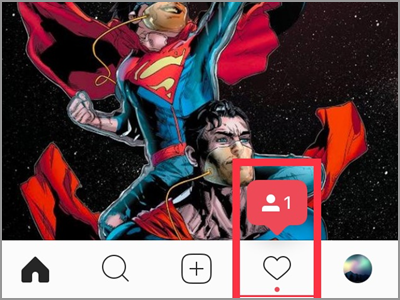 3. Under the Following column comes the Follow Requests tab. The blue dot pertains to its status as new. While the number indicates how many requests you need to respond. Tap the tab to see who's asking for your permission to follow you.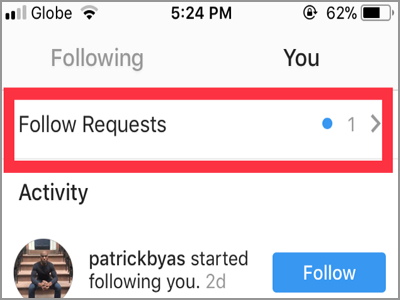 4. You will then see the list of people who requests to follow you. You can decide to tap the Confirm button to approve the request to follow you. Otherwise, tap Delete if you're not familiar or find the username distrusting. As simple as that, you can approve or delete a follower request.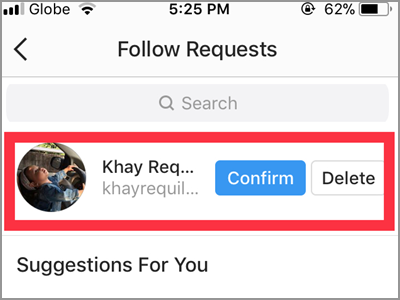 Frequently Asked Questions
Q: I want to know more about the person who requested to follow me before choosing to approve or delete the invitation. How can I do that?
A: If you're not familiar with the person or unsure about his identity you can check it first. Instead of tapping the Confirm or Delete button, tap the username. This will lead you to the person's profile account. You can browse or look for some important details about the person. Then decide if you want him to be your follower. The Confirm and Delete button will still be there on the right side of the person's account. If you confirmed the request, you also have the opportunity to Follow him back at that very moment.
Q: Unintentionally, I declined the request to follow me on Instagram from a good friend of mine. What should I do?
A: If you declined a request by mistake, all you have to do is ask that person to send another request to follow you again.
Q: I didn't approve any followers yet I get this notification that someone started to follow me.
A: Remember that a request to follow you will only be possible if you're on a private Instagram account. Which also makes the difference from a public profile. With a public account, anyone can simply follow you even without your approval. The Instagram will just send you a notification every time you have a new follower. If you don't like this kind of activity and want to keep some privacy switch to a private account.
Q: How will I know if I certainly accepted the request to follow me?
A: There are two sections where you can find your followers. The first and easy to find is through the Followers list found on your profile. Open it and look for the person's username. Second, if you recently approved a request, this will appear on your Activity feed. It should state that the person started to follow you.
A community starts with a simple connection and conversation. This article can help you start to build your own. With this, you can have a safe and secured Instagram environment. Just remember to keep your account private to have a full control over your followers.
You just learned how to respond to a request to follow you on Instagram. If you have questions about any of the steps, let us know in the comments.