Facebook's renowned for adding support for various languages to make things easy for its worldwide userbase. Up till now, the social media giant has added support for 100 languages, and this number is only going to increase in the future. You can switch to your Native Language in Facebook settings, or revert back to English if you've already changed it, and you're finding it rather uncomfortable to read. In this tutorial, we will show you how to change your Facebook language with commanding ease.
There are two channels you can use to change your Facebook Language. You can access the first one directly from Facebook's news feed. The second one is accessible through Facebook's settings page. Needless to say, you will have to be logged in to your Facebook account to access either.
One bonus Language that Facebook provides is the Pirate English. The Arrgh's make for a fun way of navigating and goofing around on Facebook. However, I will not recommend its long term use because it can become quite illegible at times.
There are other variants of the Pirate language that only you or any other sue who has switched to the same language, can see. These include upside-down English, Basa Jaw, Malti, etc.
Changing your Facebook Language ( Quick Guide)
1. Go to your Facebook Timeline or Homepage.
2. Click the Downward Arrow in the top-right corner.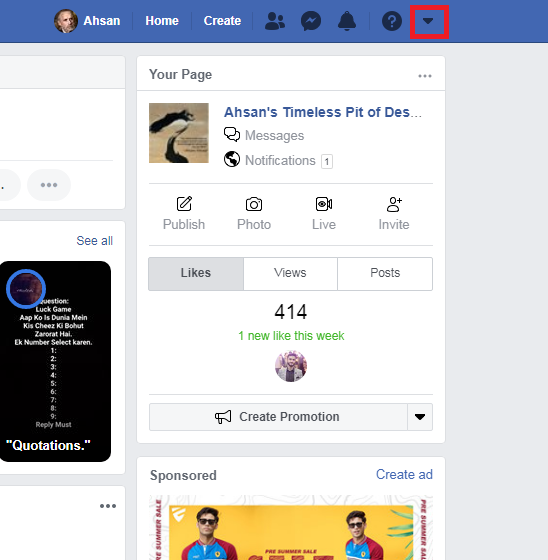 3. From the drop-down menu, select Settings.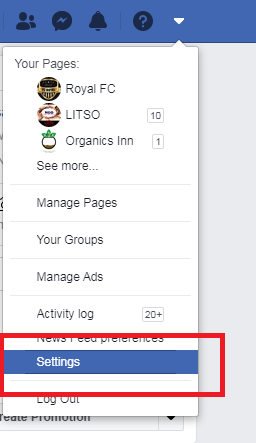 4. From the side-menu, choose Language and Region.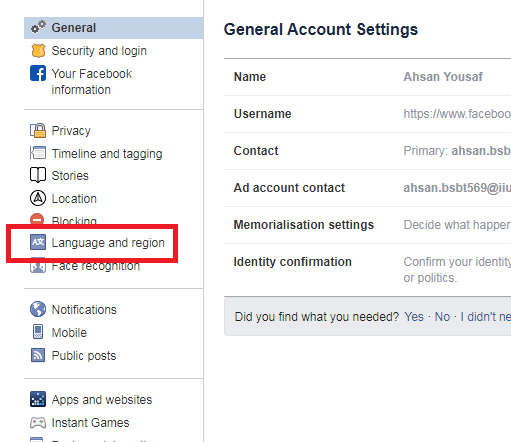 5. Tap Facebook Language.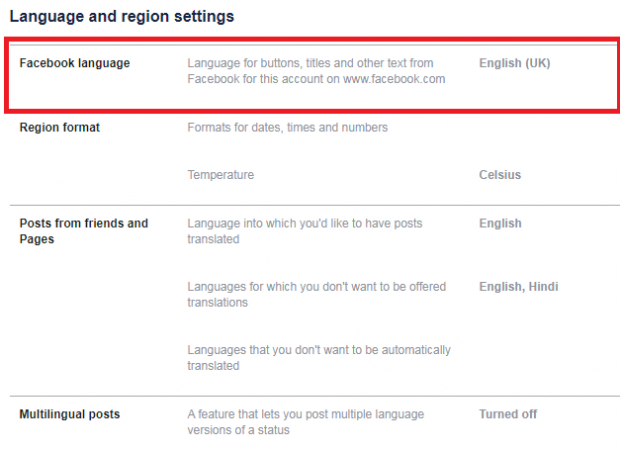 6. Scroll down to your language of choice.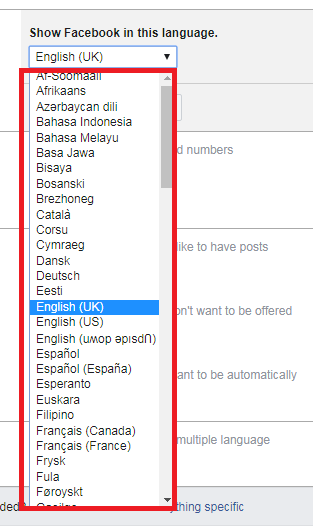 7. Tap Save Changes once you're done.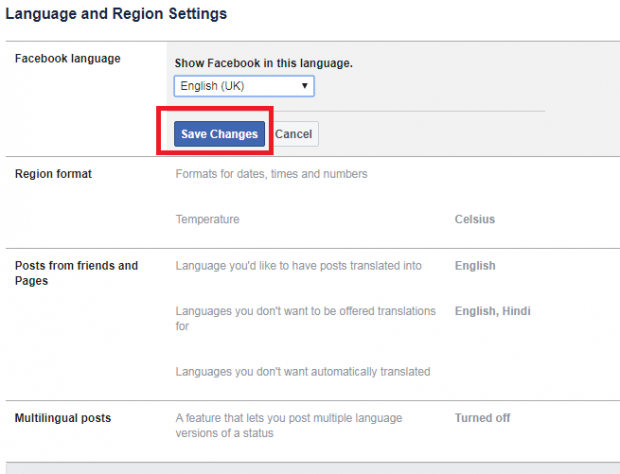 And that's how simple it is to change your Facebook Language. Everything will now appear in the setting you've chosen.
Method 2: Directly from the News Feed
For an even direct and quicker way of changing your Facebook language, here's another method.
1. Go to your Facebook Newsfeed.
2. In the far-right side, under Facebook Advertisements, Click the + box, besides the languages.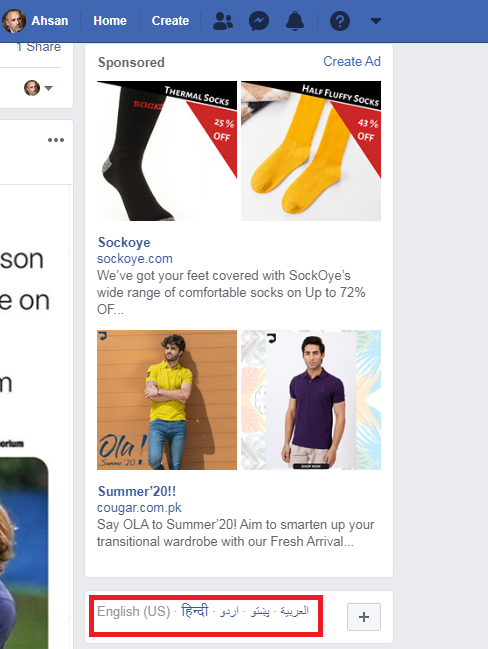 3. Select your Language from the Pop-up box.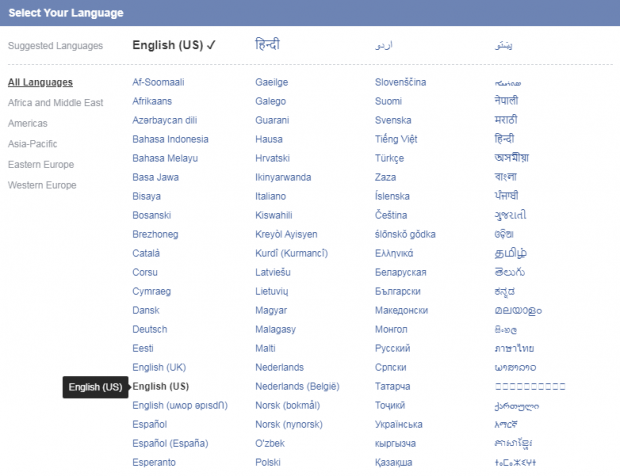 4. Tap Translate Facebook once you're done.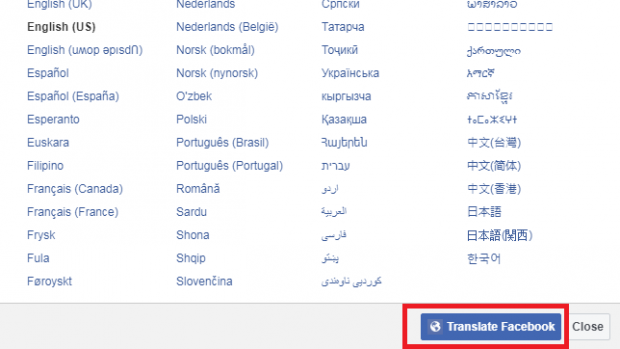 Things to Consider Before Changing Your Facebook Language Settings
You can also change your Facebook Language at the time of Signing up on the social media platform. There are no default languages that are imposed on you prior to registration.

Furthermore, along with the language settings, region settings are also changed. For instance, choosing the French language tailors the time, date and other credentials of your Facebook account to France.
Related Tech-Recipes