In the past, if you wanted to organize your files, you needed to create a new folder then move your selected files to it. Lion makes this much easier, letting you select all the files you need to and then creating a folder containing these items.
1. Locate the files that you wish to be in a new folder, whether they be on your desktop or using Finder if they are located in another directory.
2. Select the desired files. (Don't forget that your can select multiple ranges of files in Finder)
3. Right-click (Command+click) one of the selected files.
4. Select New Folder with Selection.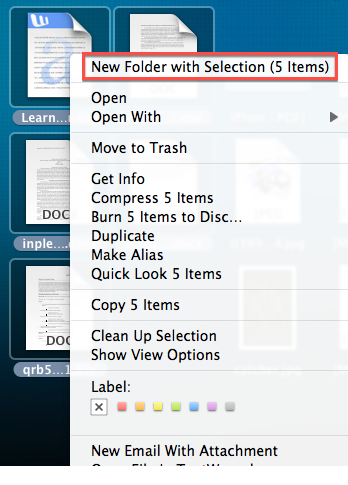 5. The files will be moved to a newly created folder.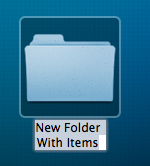 6. Input a new name for your folder.