Since the screen of the Apple Watch is very small, reading text on it can be difficult for many people, especially those with vision problems. Luckily, you can manually increase the font size of apps so that you can read the text more easily without moving the watch closer to your face.
By changing the text size setting, all apps that support dynamic text size will change accordingly. These apps include system apps and third-party apps.
First method (using the Apple Watch app on the iPhone):
1. Launch the Apple Watch app from your iPhone's home screen.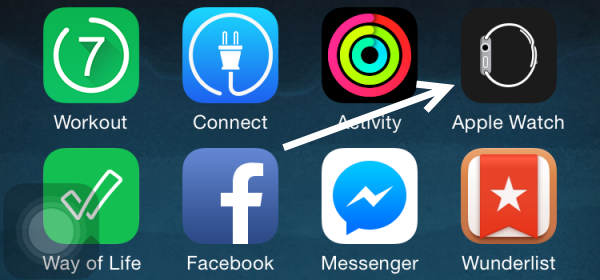 2. Scroll to the fourth section, and choose the Brightness and Text Size option.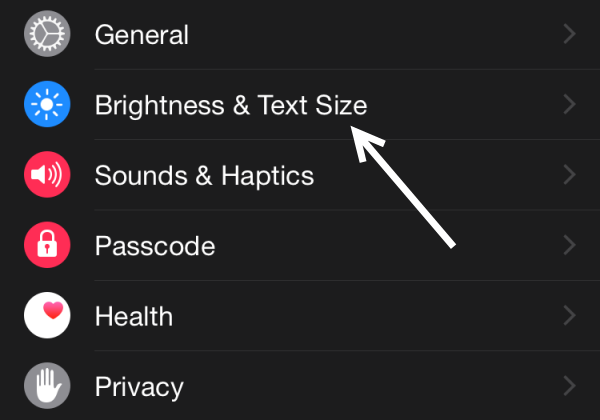 3. Move the white slider of the text size option to the right to increase the text size. Moving the slider to the rightmost location will set the text at its biggest size. In this screen, you will also see the Bold Text option which forces all text to display in bold. Turn this option on if you find the font hard to read.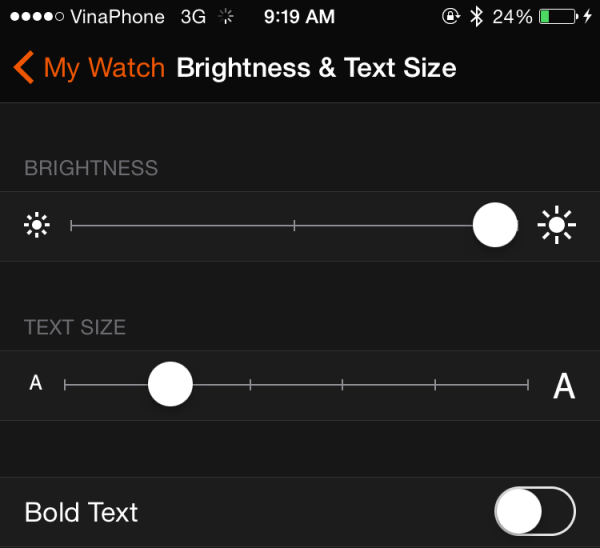 This setting does not change the text size of apps on your iPhone.
Second method (using the Settings app on the Apple Watch):
1. Press the Digital Crown to open the app honeycomb, and then launch the Settings app.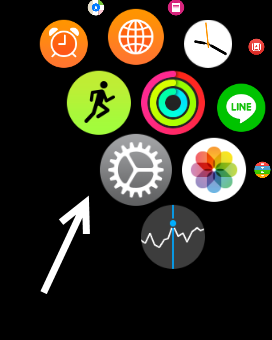 2. Scroll the Digital Crown to reach the end of the list, and then select the Brightness & Text Size.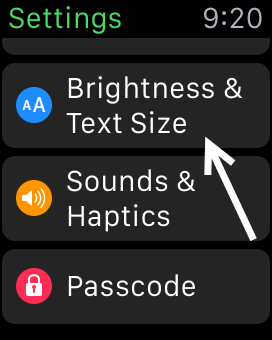 3. Select the Text Size option. In this screen, you may turn on the Bold Text option for even clearer text.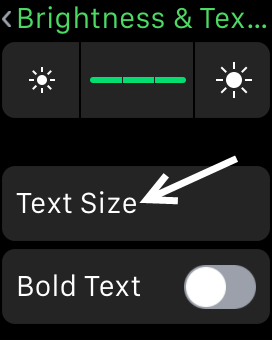 4. Finally, tap either end of the option to decrease or increase the text size. The text above the option will change according to the setting you choose so that you can see which size works best for you.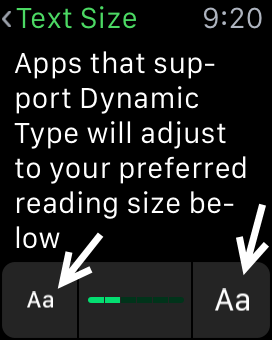 5. Apps supporting Dynamic Type will automatically adjust its content to reflect the text size change.