Apple provides the first 5GB of iCloud storage for free. That may be enough if you are using your Apple ID on only one device. If you have more devices linked or if you just have a lot of data, you will need to consider increasing your amount of iCloud storage.
If you have your iPod, iPad, and iPhone all linked to one account, you will soon notice that you do not have enough space to back up all of your devices to the cloud. Likewise, people with a lot of media or documents are unlikely to have enough iCloud space.
The following items actually consume iCloud storage:
1. Photos and videos in the Camera Roll
2. Device settings
3. App data
4. Home screen and app organization
5. Messages
6. Ringtones
7. Visual Voicemails
You can check the current amount of available iCloud space through this tutorial.
If you use up all your space, Apple provides an affordable solution to this storage problem. By following the instructions below, you can upgrade your iCloud storage plan.
1.Open up the Settings app.
2.Scroll down until you see iCloud and select it.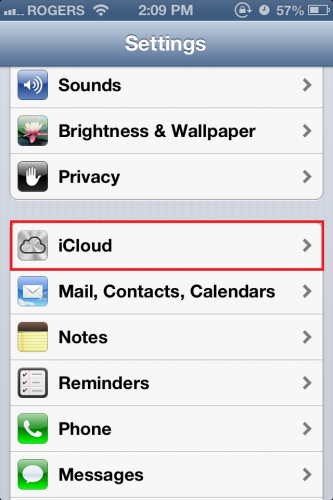 3.Select Account under iCloud.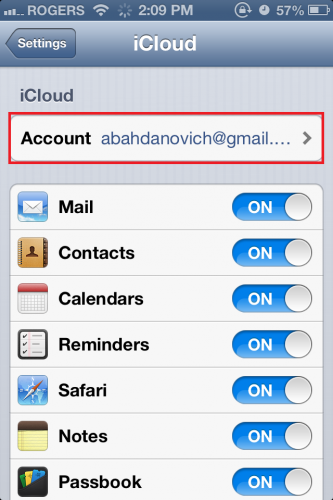 4.Under Storage Plan, select your current plan. In this case, it is the default free 5GB option.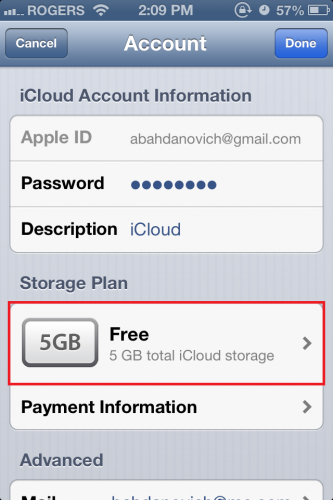 5.You will be taken to the next page which offers you a choice of plan upgrades. If you have several devices, select a higher amount of storage. After you have chosen your new plan, tap Buy at the top right of the screen.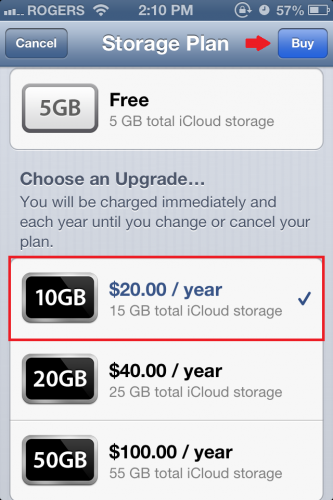 You have the option of either buying an additional 10GB, 20GB, or 50GB. The plan bills you in yearly cycles. You will be billed right away, and you will have to pay the set amount once a year until you cancel your subscription.