If you use the Mail client to manage your Gmail messages, then you have found that instead of being able to delete them, the default settings only allow you to archive them. Here's how to delete the messages completely.
When managing a gmail account through your iOS device, you may notice that you do not have the option to delete messages. If you only see the Archive option, you can change it through these steps.
1. Open Settings.
2. Select Mail, Contacts, Calendars.
3. Under Accounts, select the Gmail account you want to switch from archive to delete.
4. Go to Archive Messages and set it to OFF.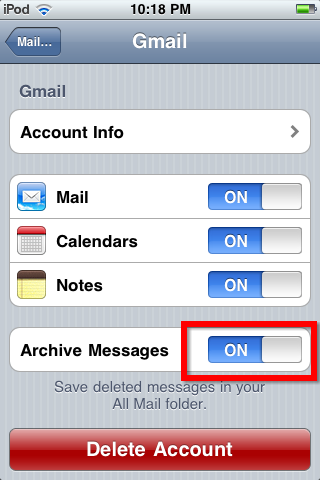 Now go to the Mail app and try to remove a message.
Before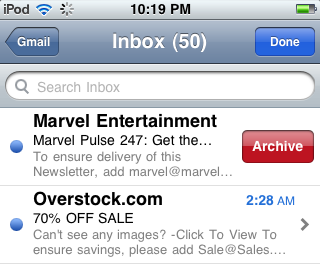 After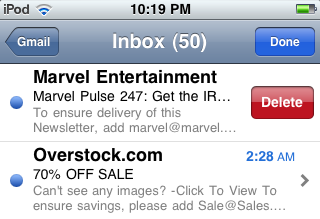 Google wants to encourage users to archive emails instead of deleting them completely. This has been an emphasis in gmail since it was established. Which is better or worse is a worthy debate, but at least you know how to do either.
These instructions have been confirmed on iOS 4, iOS 5, and iOS 6.