When you create documents online using Skydrive, the files by default will be saved in the Office 2010 native formats. However, if you or your co-workers only have Open Office installed, you will want to change the default save format to OpenDocument native formats for better viewing and editing.
Although the ability of editing and saving documents online in Skydrive is still limited, it will let users choose the save format that they want. The process is quite easy.
1. Go to Windows SkyDrive page and log in to your account.
2. Click the arrow icon next to your account name at the top of the window and choose Options from the menu list.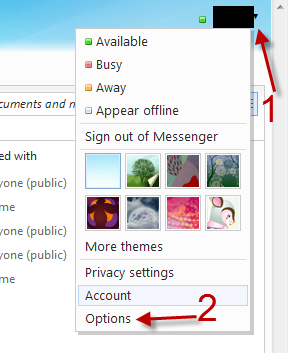 3. In the Options screen, find the SkyDrive section and click the Default Office file formats link.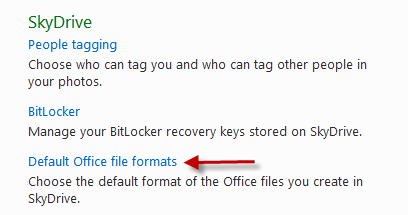 4. Choose the default file format that you want in the Office document defaults section. There are two options:
Microsoft Office Open XML Format. This is the default option. Your documents will be saved in to docx (Microsoft word), pptx (Microsoft Powerpoint), xlsx (Microsoft Excel) format.
OpenDocument Format. Change to this option if you are using Open Office. Your documents will be saved in to odt (Open Office Writer), odp (Open Office Impress), ods (Open Office Calc) format.

5. Click Save to proceed and preserve the new setting.
6. When you create a new document, you will notice that the default format has been changed.