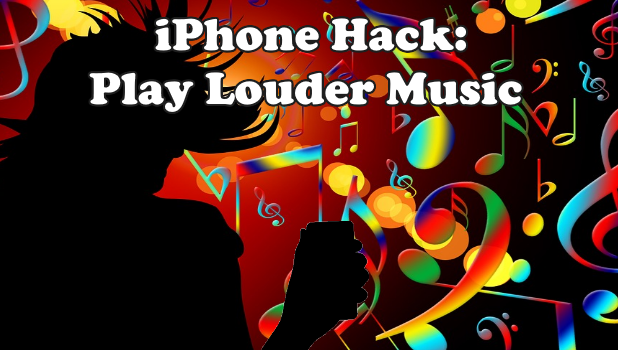 There is a neat hack that can pump up your iPhone's volume without using any external speakers. If you feel that the maximum volume level on your iPhone is not enough, then this easy step-by-step procedure will guide you on how to play louder music on iPhone. It's easy. Trust us.
iPhone has a feature that lets users adjust the music equalizer (EQ) levels on the device. We have a detailed article on how to set the iPhone's EQ – go check it out. The music equalizer has an EQ preset that, when enabled, will increase your iPhone speaker's volume by 25%. The preset works by toning down the loud sounds and turning the quiet sound up. The result will be a clearer and stronger music volume.

How to Play Louder Music on iPhone Without External Speakers
You do not need expensive external speakers to pump up your iPhone's volume. By following the procedures below, you'll get that extra boost on your iPhone:
1.Get to your iPhone's Home screen.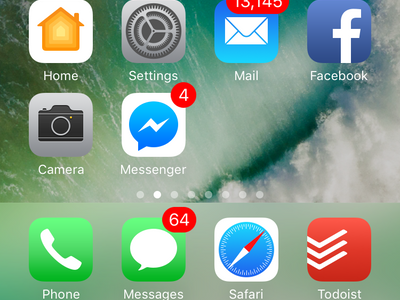 2.Open the device's Settings.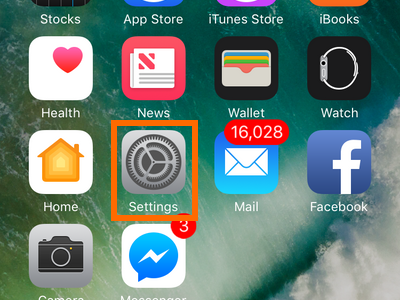 3.From Settings, scroll down and tap on the Music option.

4.Check the Volume Limit. The option should be OFF. If the feature is turned ON, tap Volume Limit and continue to step number 5. If the feature is turned OFF, skip to step number 6.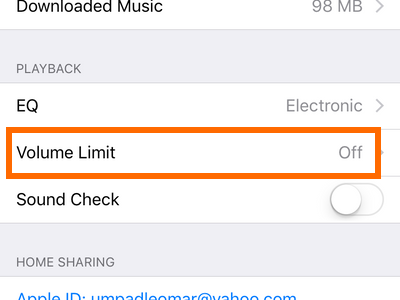 5.Drag the slider to the extreme right to disable the volume limit. When done, tap on Music to go back to the previous page.

6.Tap on the EQ option.

7.From the list of EQ presets, tap on Late Night. A check mark beside the preset will indicate that it is the selected EQ.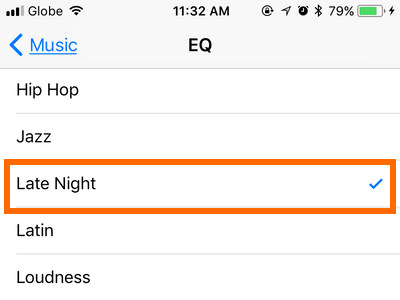 8.Tap on Music in the upper-right part of the screen to go back to the previous page. You can also press the Home button to exit.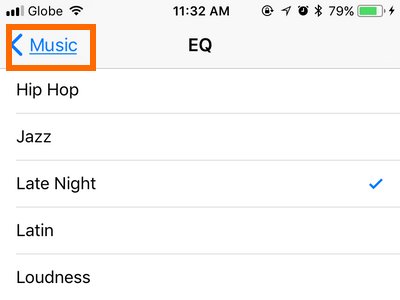 9.Open the Music app and notice the difference in the volume quality. You are done.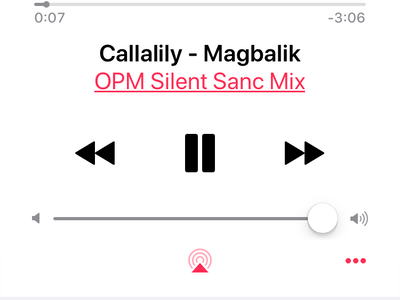 Frequently Asked Questions
Q: Will this trick damage my phone's speaker?
A: A definite NO. The music equalizer (EQ) is a legit iPhone feature. Doing this trick won't have detrimental effects on your iOS device.
Q: Does this method also applies when I'm using the headphone?
A: YES. iPhone's equalizer works on both speaker and headphone mode. However, please be reminded that playing excessively high volume levels while on headphones may not be suitable for your ears.
Q: Why do I need to disable the Volume Limit?
A: You need to turn off the volume limit for obvious reasons. The Volume Limit feature limits the maximum volume on your iPhone, so it is but obvious that the feature is disabled when you want louder volume on your iPhone.
You just learned a simple yet useful trick in playing louder music on iPhone. If you have questions with any of the steps above, let us know in the comments section.