I think that the standard icon size on my iPhone is too big. However, people with poor vision will benefit from larger icons instead. If you iOS device is jailbroken, the icon size can be customized.
It is unbelievable how apple restricts users on the customization front. Many users would strongly appreciate at least some freedom regarding personalization and customization. By their nature, jailbroken devices have many of these limitations removed.
1.Open up the Cydia app from your springboard.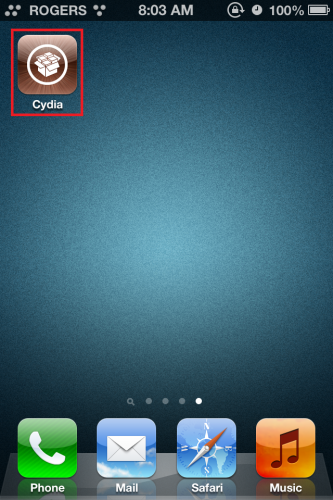 2.In the Cydia application, tap on Search at the bottom right corner.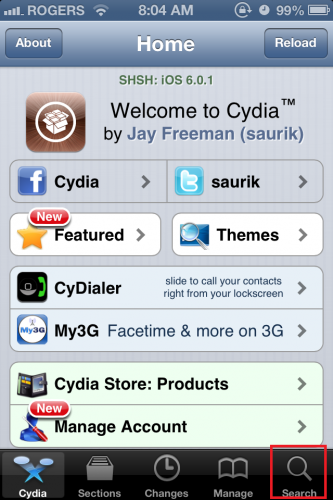 3.Now search for Bigify. Two options should come up: one in blue and one in black. Tap the black one as the blue links in Cydia are for paid tweaks.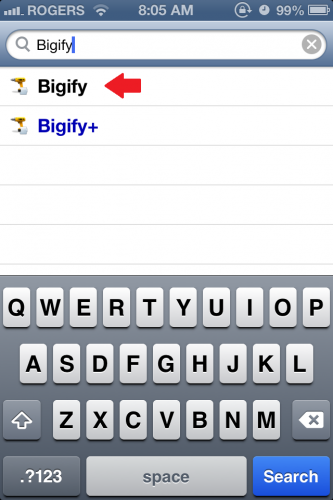 4.One on the Bigify screen, tap Install.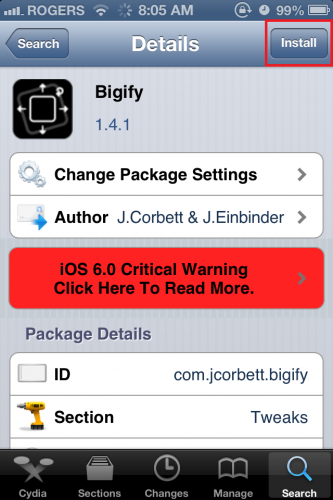 5.On the next screen, tap Confirm.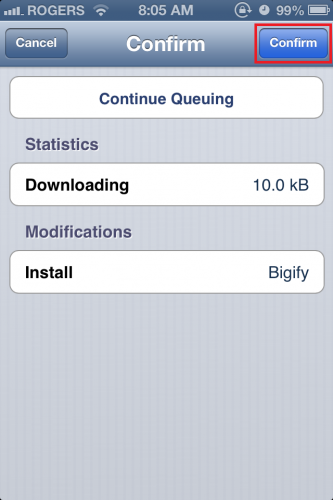 6.Once the package finished installing, tap on Restart SpringBoard.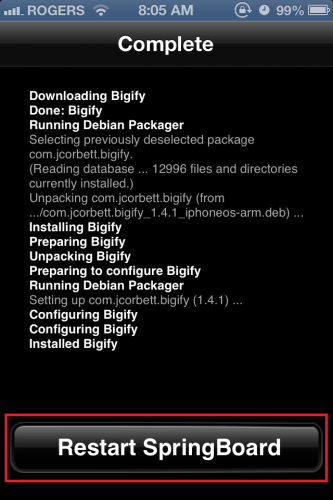 7.After your SpringBoard restarted, open up the Settings application.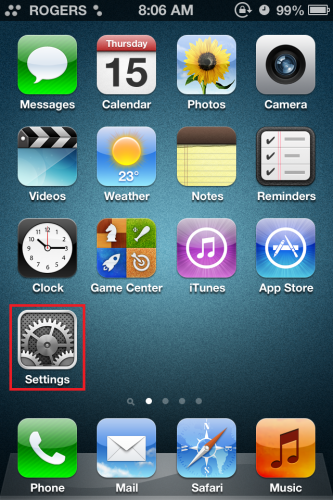 8.In the Settings app, scroll down until you find the newly installed Bigify application. Tap on it.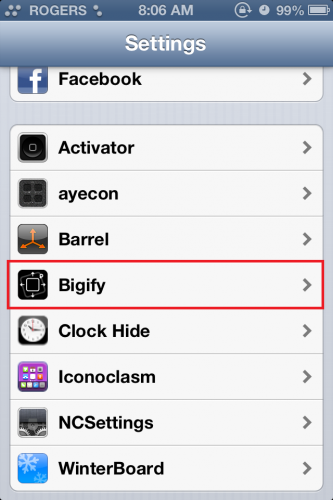 9.You should see a slider under Scale Size. Adjust it however you want. Sliding it to the left will shrink your icons, and sliding it to the right will make them larger. You will also have the option to change the icons back to default size by moving the switch into the ON position.
10.After adjusting your slider, scroll down and tap Apply Changes, your phone will reload. After a few seconds you will be able to see the changes on your home screen.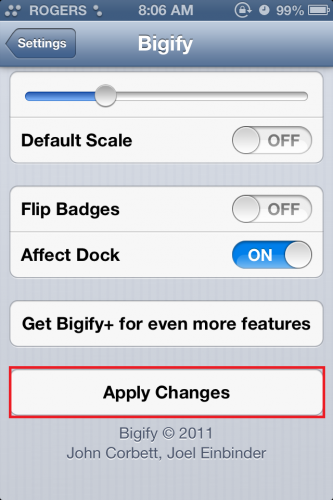 Below are two possible home screens after you have resprung. Continue to tweak until you find a size that suits you best.