The way Millenials text is atrocious. If they don't disable predictive text, they face constant nagging from Android's default predictive keyboard. Turning off this feature is absolutely essential if your native language isn't English. One of the things I love about android is its customization. You can adjust its settings in many different ways to meet your own preferences. However, a lot of the users find it tricky to navigate the settings panel. That's why in this article I'm going to show you how to deactivate predictive text and disable autocorrect through step by step visual instructions, making it an extremely easy affair for you.
Step-By-Step: How to Turn off Predictive Text and Disable Autocorrect on Android
1. Open the Settings panel in your phone.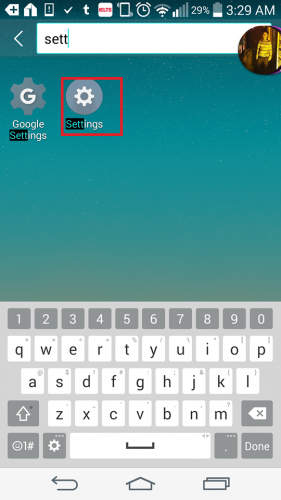 2. Go to Language and Input.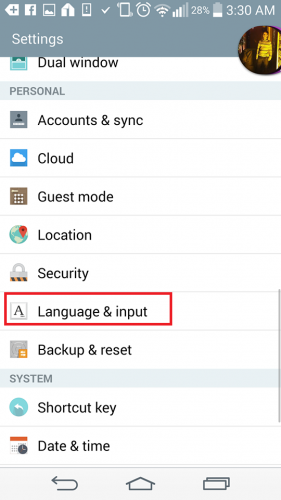 3. Locate your active Keyboard and tap the gear icon next to it. In my case it's the LG Keyboard. If you have a Samsung Galaxy phone, follow these steps: General Management>Language and Input>OnscreenKeyboard>Samsung Keyboard>Smart typing>Turn off predictive text.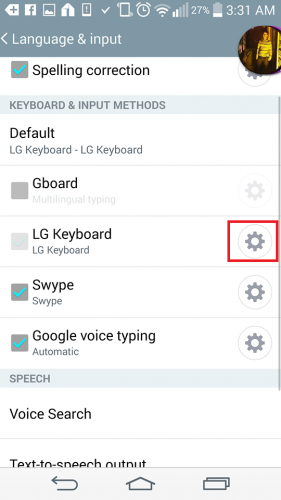 4. In the next window,  Uncheck or toggle off show word predictions. You can also disable Autocorrect here or change its frequency to mild, aggressive or moderate.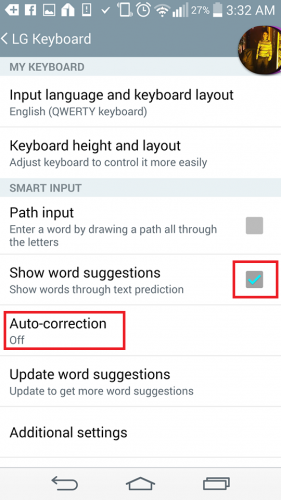 How to Disable Predictive Text and  Autocorrect on An Iphone
Apple pontificates it keyboard as the smartest and the most effective ever. According to its representatives, the keyboard gives suggestions about words —taking into consideration your messaging style and history — before you've even completed typing them.
I get it, the quick type feature is great and everything, but it is still irritable for users. Humans are fickle creatures. Our chat history alone is not a predictor of our incoming word or phrase usage.
If this feature is driving you mad and making the muscles on your forehead cringe at every instant, here's how you can turn it off.
1. Locate the settings menu and tap it.
2. Scroll down, locate General and tap it.
3. Next, tap Keyboard.
4. Toggle the Autcorrect switch on or off depending on what you wish to achieve. Similarly, if you want to disable predictive text, turn its switch to on or off.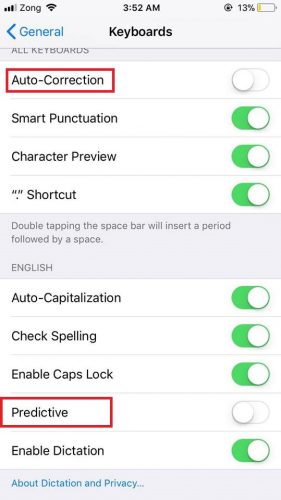 See guys, that's how simple it is to get rid of the meddling predictive feature on both devices. All it takes is a couple of clicks. However, if you have further questions or are confused about anything, check out the FAQ section. I'm sure it'll help you a lot.
Frequently Asked Questions
Will these steps differ If I'm using an older version of Android or an Iphone?
Yes, they might, but not that much. You can still figure out how to pull off this tutorial if you have an outdated iOs or Android Version. However, we will recommend you to update your device to avail new features.
That's it for today! If you want addition assistance regarding tech-related topics, don't hesitate to reach out to me. I'll be more than happy to assist you. Also, click on my profile link to view other technical articles that I've written. They cover a wide array of topics and might help you solve other problems.