Posted July 18, 2012 by David Kirk
The Favorites folder found in Windows 7 and Windows 8 provides the user an easy way to organize and launch the folders that they use often.
Posted May 31, 2012 by Reza Farahani
Microsoft has made an apparently "final" extension to the end of support date for Windows XP. In their latest update they have announced that April 2014 will be end of support for Windows XP meaning no more service patches for XP machines, something that leaves the doors open to hackers and intruders.
Corporations plan to migrate from XP to Windows 7 in order to avoid security risks with unsupported XP. Also upgrading to a modern 64 bits, well prized Windows 7 has been lucrative for many IT managers to reduce, among other things, their deployment and software management costs. All seems in right direction although one backdoor will still remain open even after migration to Windows 7. That will be the infamous, much appreciated XP-Mode that has been offered by Microsoft as a free download feature for Windows 7 professional and up.
By ending support for XP, the virtual machine that XP-Mode installs on your PC will also remain unsupported. Users may be able to add this feature to their workstations in order to be able to run their older XP only applications while their workstations have been upgraded to Windows 7.
This scenario sounds like a nightmare for system administrators with thousands of workstations to manage. I have searched the net to find a way to disable this feature for most users but leave it available for some. However I could not find any practical, well explained advice. In this article I share the results of my experiment with AppLocker which is a feature available in Windows 7 Ultimate.
Posted May 22, 2012 by Chris Luongo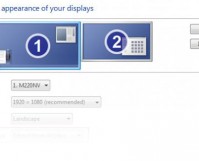 These days everybody has more than one monitor available. However, running a dual monitor setup can be tricky to get working correctly. This tech-recipes tutorial will get you started.
Posted May 20, 2012 by Chris Luongo
Many Windows users believe that the few gadgets that appear by default on the Windows 7 desktop are the only ones available. Actually, there are a ton of gadgets that are available. This tech-recipes tutorial will show you where to find new gadgets and how to install them quickly.
Posted May 15, 2012 by Aaron St. Clair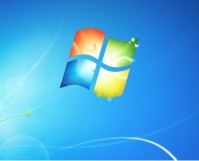 Manipulating how the time and date is displayed within Windows is one of the first things that users tweak after installing the OS. This article describes in detail how to adjust the time and date format in Vista and Windows 7. This includes changing to 24-hr military time and displaying leading zeros.
Posted May 2, 2012 by Jimmy Selix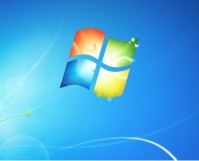 This tutorial will show two ways you can map a network share as a network drive. Network drives will have drive letters like a local harddrive and in turn some programs require this to be able to access the network shares within the program.
Posted April 22, 2012 by Lê Hoàng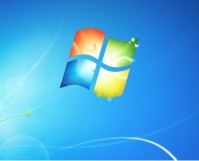 The clean install of Windows 7 includes many fonts and collections of fonts. If you think that many of those are useless for you, you can follow this tutorial to remove them from your system. This will not only help speed up computer, but it will also free some extra space on your hard drive.
Posted April 15, 2012 by Lê Hoàng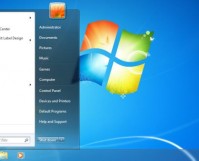 By default, whenever you install a new program in to the Windows system, it will be highlighted in the Start menu. Although this feature can help you spot the new programs easily, it can also make your start menu distracting. This tech-recipe will explain how to disable this feature both through the taskbar properties and […]
Posted March 19, 2012 by Lê Hoàng
For many people using a laptop drag and drop requires use of both hands. One holds down the trackpad button while the other slides to move the content. If you find this set up uncomfortable, Windows can be configured to drag and drop content without holding the left mouse button. This works in both Windows […]
Posted March 17, 2012 by Lê Hoàng

For many users "play all music" and "resume previous list" are the two most valuable features in Windows Media Player (WMP). Microsoft makes these two features available in the Jump list of WMP in the taskbar. However, for users who do not pin WMP to the taskbar, there is no quick way to access these […]
Posted March 1, 2012 by Lê Hoàng

Although the installation process of Unity 3d Editor completes without any errors in the 64-bit version of Windows 7, the program will stop responding as soon as you launch it. Luckily, there is an easy solution to make Unity 3d run inside the 64-bit system.